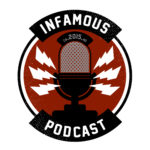 Did You Know What If…? Has a Missing Episode
This week on the podcast, Brian and Darryl look back at Marvel What If…? season 1 and talk about the penultimate episodes of Heels season 1. Plus News Bites and a whole slew of new trailers that require your attention.
Episode Index
Intro: 0:11
Venom 2: 3:22
Lucasfilm Rumors: 13:45
Trailer Talk: 19:45
What If…?: 46:29
Heels: 01:03:20
What Are You Reading: 01:22:09
News Bites
'Venom 2' Sinks Its Teeth Into $90 Million Domestic Debut, Shattering Pandemic-Era Record; Bond Soars Overseas While Sopranos Gets Whacked At Home https://www.boxofficemojo.com/article/ed3983606788/?ref_=bo_at_a
Rumor: Lucasfilm To Reimagine Original Star Wars Films As Animated Movies https://boundingintocomics.com/2021/10/06/rumor-lucasfilm-to-reimagine-original-star-wars-films-as-animated-movies/
The Expanse Season 6 Official Teaser on Prime Video https://www.youtube.com/watch?v=4PJpkGPtAHE
House Of The Dragon Official Teaser on HBO Max https://www.youtube.com/watch?v=fNwwt25mheo
Lost in Space Teaser Trailer the Final Season only on Netflix https://www.youtube.com/watch?v=SwBJv5A-bA0
Locke and Key Season 2 Trailer on Netflix https://www.youtube.com/watch?v=EZKWJ01jNOI
RESIDENT EVIL: WELCOME TO RACCOON CITY Official Trailer – In Theaters Nov 24 https://www.youtube.com/watch?v=4q6UGCyHZCI
What if…? Season 1 Retro
Top 3 Episodes
Darryl
Episode 1 – What If… Captain Carter Were the First Avenger?
Episode 4 – What If… Doctor Strange Lost His Heart Instead of His Hands?
Episode 5 – What If… Zombies?!
Brian
Episode 1 – What If… Captain Carter Were the First Avenger?
Episode 5 – What If… Zombies?!
Episode 8 – What If… Ultron Won?
Heels (Season 1 Episode 7)
Title: "The Big Bad Fish Man"
Directed by: Peter Segal
Written by: Rodney Barnes
Release Date: October 3, 2021
Summary
With only two weeks left to the main event at the South Georgia State Fair, Jack is doing all that he can to keep his remaining wrestlers healthy and his family happy. In order to get more "bodies" in the DWL, he holds an open tryout, which Crystal sees as her opportunity to get rid of her valet status and become a real wrestler. Gully sets a trap to poach Ace by vandalizing The Dome, causing him to go to Gully's mansion in Jacksonville and defend the Spade name. Staci suspects that Jack played a role in Ace unexpectedly turning heel. After hearing about Ace's decision, Jack pays the FWD a little visit.
Cast
Main
Stephen Amell as Jack Spade
Alexander Ludwig as Ace Spade
Alison Luff as Staci Spade
Mary McCormack as Willie Day
Kelli Berglund as Crystal Tyler
Allen Maldonado as Rooster Robbins
James Harrison as Apocalypse
Roxton Garcia as Thomas Spade
Chris Bauer as Wild Bill Hancock
Recurring
David James Elliott as Tom Spade
CM Punk as Ricky Rabies
Bonnie Somerville as Vicky Rabies
What Are You Reading
Darryl
Dune BUY DUNE HERE
Brian
Joshua Weissman: an Unapologetic Cookbook BUY JOSHUA'S COOKBOOK HERE
Infamous Shirts for Naked Bodies

…

You'll feel "shirty" when you buy our gear from the Flying Pork Apparel Co.
New Comics This Week – Sponsored by comiXology

Brian
BATMAN #114
Contact Us
The Infamous Podcast can be found wherever podcasts are found on the Interwebs, feel free to subscribe and follow along on social media. And don't be shy about helping out the show with a 5-star review on Apple Podcasts to help us move up in the ratings.
@infamouspodcast
facebook/infamouspodcast
instagram/infamouspodcast
stitcher
Apple Podcasts
Spotify
Google Play
iHeart Radio
contact@infamouspodcast.com
Our theme music is 'Skate Beat' provided by Michael Henry, with additional music provided by Michael Henry. Find more at MeetMichaelHenry.com.
The Infamous Podcast is hosted by Brian Tudor and Darryl Jasper, is recorded in Cincinnati, Ohio. The show is produced and edited by Brian Tudor.



Subscribe today!