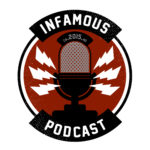 If You Can't Make it Better, Don't Make it.
This week on the podcast, Brian and Darryl are talking about the problem with all these reboots, the season 1 finale of Heels on Starz, and some pretty interesting News Bites.
Episode Index
Intro: 0:11
Heels: 5:38
Saga: 29:20
Dean Cain: 35:03
Dune Box Office: 48:3
Reboots: 58:32
Heels (Season 1 Episode 8)
Rating
Episode out of 5 Poo Stains on the Mat
Darryl: 3.5/5
Brian: 4/5
Season out of 10 Friday Night Light Knock-Offs
Darryl: 6.5/10
Brian: 7.5/10
Title: "Double Turn"
Directed by: Peter Segal
Written by: Eric Martin
Release Date: October 10, 2021
Summary
It's time for the DWL's main event at the fair, however, there's more on the line than the championship belt. Jack's marriage is in jeopardy after Staci finds out he plotted Ace's Kleenex incident and fears Jack's heel character is true to life. Gully wants payback and plans to sabotage the championship ladder match unless the Spade Brothers beat him to it. Crystal is back in the DWL by becoming Bill's valet, Bunny Bombshell, but it's not for long because she has to prove herself as a real wrestler when after Gully and his people turn the crowd and Ace and Jack begin trading blows for real, Jack tells her to claim the belt for herself. Conflict still brewing between the Spade Brothers, Ace walks away, seemingly becoming comfortable in his role as a heel.
Cast
Main
Stephen Amell as Jack Spade
Alexander Ludwig as Ace Spade
Alison Luff as Staci Spade
Mary McCormack as Willie Day
Kelli Berglund as Crystal Tyler
Allen Maldonado as Rooster Robbins
James Harrison as Apocalypse
Roxton Garcia as Thomas Spade
Chris Bauer as Wild Bill Hancock
Recurring
David James Elliott as Tom Spade
CM Punk as Ricky Rabies
Bonnie Somerville as Vicky Rabies
News Bites
BRIAN K. VAUGHAN & FIONA STAPLES' SAGA RETURNS IN JANUARY 2022 https://imagecomics.com/press-releases/brian-k-vaughan-fiona-staples-saga-returns-in-january-2022
Dean Cain Blasts DC Comics Making Superman Attracted To Dudes, Calls It Bandwagoning https://boundingintocomics.com/2021/10/12/dean-cain-blasts-dc-comics-making-superman-attracted-to-dudes-calls-it-bandwagoning/
Long Range Box Office Forecast: Dune's Early Tracking https://www.boxofficepro.com/long-range-box-office-forecast-dune/
What To Do About All These Reboots?
Film Threat Founder Chris Gore Says He Would Erase Franchise Reboots And Redo The Star Wars Sequel Trilogy If He Ran A Studio https://boundingintocomics.com/2021/10/15/film-threat-founder-chris-gore-says-he-would-erase-franchise-reboots-and-redo-the-star-wars-sequel-trilogy-if-he-ran-a-studio/
Infamous Shirts for Naked Bodies

…

You'll feel "shirty" when you buy our gear from the Flying Pork Apparel Co.
New Comics This Week – Sponsored by comiXology

Brian
STAR TREK MIRROR WAR #1
STAR WARS DOCTOR APHRA #15 PICHELLI CARBONITE VAR WOBH
STAR WARS WAR BOUNTY HUNTERS #5 (OF 5) JTC ACTION FIGURE VAR
STRANGE ADVENTURES #12
SUPERMAN AND THE AUTHORITY #4
THE JOKER #8
X-MEN #4 JUSKO MARVEL MASTERPIECES VAR
Contact Us
The Infamous Podcast can be found wherever podcasts are found on the Interwebs, feel free to subscribe and follow along on social media. And don't be shy about helping out the show with a 5-star review on Apple Podcasts to help us move up in the ratings.
@infamouspodcast
facebook/infamouspodcast
instagram/infamouspodcast
stitcher
Apple Podcasts
Spotify
Google Play
iHeart Radio
contact@infamouspodcast.com
Our theme music is 'Skate Beat' provided by Michael Henry, with additional music provided by Michael Henry. Find more at MeetMichaelHenry.com.
The Infamous Podcast is hosted by Brian Tudor and Darryl Jasper, is recorded in Cincinnati, Ohio. The show is produced and edited by Brian Tudor.



Subscribe today!