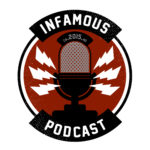 Our Luck with Double Features Really Is So So
This week on the podcast, Brian and Darryl are back after a week away! This week they are reviewing the recently released Army of Thieves on Netflix and the recent price dropped on iTunes and VUDU, The Green Knight. Plus some News Bites to catch up on.
Episode Index
Intro: 0:11
Thor: Love and Thunder: 5:16
Dune Box Office: 17:51
Eternals Box Office: 25:31
The Green Knight: 35:34
Army of Thieves: 55:03
News Bites
Thor: Love and Thunder Writer Claims Superhero Storytellers Are More Exciting Than The Actual Superheroes https://boundingintocomics.com/2021/11/05/thor-love-and-thunder-writer-claims-superhero-storytellers-are-more-exciting-than-the-actual-superheroes/
'Dune' Sequel Greenlighted By Legendary & Warner Bros; Pic Will Get Theatrical Window In October 2023 https://deadline.com/2021/10/dune-sequel-greenlit-by-legendary-warner-bros-theatrical-release-1234862383/
Why 'Eternals' is a box-office disappointment for the blockbuster MCU https://www.latimes.com/entertainment-arts/movies/story/2021-11-07/eternals-box-office-mcu-marvel-disney
The Green Knight (2021)
Rating out of 10 Headless Stories
Darryl: 6
Brian: 4
Summary
King Arthur's headstrong nephew embarks on a daring quest to confront the Green Knight, a mysterious giant who appears at Camelot. Risking his head, he sets off on an epic adventure to prove himself before his family and court.
Crew
Directed by
David Lowery
Screenplay by
David Lowery
Based on Sir Gawain and the Green Knight by
Anonymous
Produced by
Toby Halbrooks
James M. Johnston
David Lowery
Tim Headington
Theresa Steele Page
Cinematography
Andrew Droz Palermo
Edited by
David Lowery
Music by
Daniel Hart
Production Companies
Ley Line Entertainment
Bron Creative
Wild Atlantic Pictures
Sailor Bear
Distributed by
A24
Release date
July 30, 2021
Running Time
130 minutes
Countries
United States
Canada
Language English
Budget
$15 million
Box Office
$18.9 million
Cast
Dev Patel as Sir Gawain
Alicia Vikander as Essel and the Lady
Joel Edgerton as the Lord
Sarita Choudhury as Morgan le Fay
Sean Harris as King Arthur
Ralph Ineson as the Green Knight
Barry Keoghan as the Scavenger
Erin Kellyman as Winifred
Kate Dickie as Queen Guinevere
Atheena Frizzell as Youngest Sister
Nita Mishra as Older Sister
Tara McDonagh as Middle Sister
Helena Browne as the Sightless Woman
Megan Tiernan as Gawain's Young Queen
Emmet O'Brien as Magician
Army of Thieves (2021)
Rating out of 10 Uncrackable Safes
Darryl: 7
Brian: 7
Summary
In this prequel to "Army of the Dead," a mysterious woman recruits bank teller Sebastian to assist in a heist of impossible-to-crack safes across Europe.
Crew
Directed by
Matthias Schweighöfer
Screenplay by
Shay Hatten
Story by
Zack Snyder
Shay Hatten
Based on Characters by
Zack Snyder
Produced by
Deborah Snyder
Zack Snyder
Wesley Coller
Dan Maag
Matthias Schweighöfer
Cinematography
Bernhard Jasper
Edited by
Alexander Berner
Music by
Hans Zimmer
Steve Mazzaro
Production Companies
The Stone Quarry
Pantaleon Films
Distributed by
Netflix
Release Date
October 29, 2021
Running Time
127 minutes
Cast
Matthias Schweighöfer as Ludwig Dieter/Sebastian Schlencht-Wöhnert
Leonard Treyde as 12 Year old Dieter
Nathalie Emmanuel as Gwendoline Starr
Jasmina Peña Milian as 6 Year old Gwendoline
Nandi Sawyers-Hudson as 16 Year old Gwendoline
Ruby O. Fee as Korina Dominguez
Violina Maria Rostami as 10-12 Year old Korina
Stuart Martin as Brad Cage/Alexis Broschini
David Dvorscík as 11 Year old Brad Cage
Guz Khan as Rolph
Jonathan Cohen as Delacroix
Noémie Nakai as Beatrix
Christian Steyer as Hans Wagner
Infamous Shirts for Naked Bodies

…

You'll feel "shirty" when you buy our gear from the Flying Pork Apparel Co.
New Comics This Week – Sponsored by comiXology

Brian
JUPITERS LEGACY REQUIEM #5
ROBIN #7
STAR WARS DARTH VADER #17
STAR WARS WAR BOUNTY HUNTERS IG-88 #1 FRENZ HANDBOOK VAR
BATMAN #116
DARK KNIGHTS OF STEEL #1
STAR TREK MIRROR WAR #2
STAR WARS #18 JTC ACTION FIGURE VAR WOBH
STAR WARS BOUNTY HUNTERS #17 FRENZ HANDBOOK VAR WOBH
SUPERMAN '78 #3
X-MEN LEGENDS #8
Contact Us
The Infamous Podcast can be found wherever podcasts are found on the Interwebs, feel free to subscribe and follow along on social media. And don't be shy about helping out the show with a 5-star review on Apple Podcasts to help us move up in the ratings.
@infamouspodcast
facebook/infamouspodcast
instagram/infamouspodcast
stitcher
Apple Podcasts
Spotify
Google Play
iHeart Radio
contact@infamouspodcast.com
Our theme music is 'Skate Beat' provided by Michael Henry, with additional music provided by Michael Henry. Find more at MeetMichaelHenry.com.
The Infamous Podcast is hosted by Brian Tudor and Darryl Jasper, is recorded in Cincinnati, Ohio. The show is produced and edited by Brian Tudor.



Subscribe today!