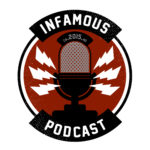 Hello, Fretboard Our Old Friend!
We are BACK!!!! Brian and Darryl are joined by friend of the show Cousin Kenny, and they are talking toys!
Toys We LOVED as Kids
Kenny
Power Rangers, Kenner Batman, playmates Trek, GI Joe… NFZ
Darryl
Transformers, He-Man, and GI Joe were my biggest selection (also had Voltron, Legos, Hot Wheels, and Star Wars)
Brian
The LNJ Thundertank – The vehicle was based on the original 1980s cartoon version of Thundertank. The ThunderTank had action features as well as moving wheels and tank treads. The vehicle could seat two ThunderCats figures. It was fitted with springs to allow it to transform into its "Attack Mode" just by depressing the blue switch on its rear. In this mode, the jaws are agape, the two claws are elevated, revealing cannons underneath them, and the top of the back opens up, revealing the pivoting cannon blaster. The Tank can be returned back to its cruise mode by pressing down the top of the jaws.
Silverhawks Action Figures – Silverhawks was a small toyline produced by Kenner hot on the heels of a popular Rankin-Bass TV show of the same name. The television show rode the enormous popularity of Rankin-Bass's Thundercats, but the producers opted to partner with Kenner instead of LJN. The toyline debuted in 1987, and scarcely lasted into 1988.
The toys themselves were action figures modeled after Kenner's highly successful Super Powers Collection. Each figure was about 4-5 inches tall, and had some sort of action feature, typically triggered by squeezing the legs. Each early figure included a bird companion with an action feature of its own, while later figures included some other action accessory. The hero figures were extensively decorated with vacuum-metalized "chrome" in a variety of colors.
Vintage 1977 Star Wars CHEWBACCA CHEWY Wookie 20″ Stuffed Animal from Kenner
Starcom Starmax Bomber Shuttle – The most unusual aspect of the Starcom toy line was its use of Magna Lock technology. The action figures had tiny magnets implanted in their feet. Not only did this allow them to stand on the vehicles and playsets without falling off, but it also activated devices in the playsets. For instance, if one placed a figure in the elevator of the Starbase Station playset, its Magna Lock magnets would cause the elevator to rise to the top by itself. On the same playset, if one put a figure within a cannon, the Magna Lock magnets would activate a mechanism that made it turn and fire its rockets.
The vehicles and playsets also delivered Power Deploy features, which uses automatic wind up mechanisms that allows them to perform multiple actions all in a touch of a button, without the use of batteries. For example, with the touch of a button, the Starcom StarWolf unfolds its front, and both its wings. All in all, they offered plenty of moving parts (hidden compartments, cannons, folding wings, etc.). Starcom toys never caught on in the U.S. due to poor promotion and the fact that its parent show only lasted a year in syndication. They were discontinued after two years but ended up doing very well in Europe, where both the show and the toys continued to be popular long after the American toys.
Slot Car Racing, Star Wars Action Figures, GI Joes, He-Man and the Masters of The Universe figures
Toys We WANTED But Never Got
Kenny
TMNT… swat Kats… Hasbro WWF felt like they walked out of a SEGA game
Darryl
GI Joe Defiant Space Station Complex
Brian
Kenner's X-Wing Fighter – The X-wing debuted in 1978 with an approximate retail price of $14.99. The ship measures 35 cm x 31 cm x 9 cm and, of course, that makes it way too small compared to the figures. But if the X-wing would have been on scale (1:1) with a Luke X-wing pilot figure, it would have measured more than 69 cm. The X-wing is made of white plastic and features red and yellow stickers. The ship can hold one figure in its rather small cockpit, so some larger figures will not fit (comfortably) in the cockpit. R2-D2 is not removable and is in fact a disguised action button.
The X-wing has three action features. It has a retractable forward landing gear and an electronic laser light and battle sound (works with two "AA" batteries). It can also lock its S-foils in attack position by pressing R2-D2's head. The wings can be returned to their normal position by pressing another button.
SEGA Dreamcast
Toys Coming Out That You HAVE to HAVE
Kenny
PRLC, Hiya Toys Dredd, Eagle Force, marauders, roboskull?
Darryl
Silver Hawks (July '22); even if they are $50/per, GI Joe Classified (stopped for several months then, like the mob, they dragged me back in)
Brian
Super 7 Silverhawks, Elegoo Resin 3D Printer, OneWheel GT, AEW Unmatched Series 2 Sting/Tay Conti, AEW Unrivaled Series 7 FTR
Kenny's Corner… Do you have a hidden Toy Treasure Trove?
What Toys to look for in your Parent's basement over the holidays!
Infamous Shirts for Naked Bodies

…

You'll feel "shirty" when you buy our gear from the Flying Pork Apparel Co.
New Comics This Week – Sponsored by comiXology

Brian
ROBIN & BATMAN #1
ROBINS #1
ROBINS #2
THE JOKER #9
Contact Us
The Infamous Podcast can be found wherever podcasts are found on the Interwebs, feel free to subscribe and follow along on social media. And don't be shy about helping out the show with a 5-star review on Apple Podcasts to help us move up in the ratings.
@infamouspodcast
facebook/infamouspodcast
instagram/infamouspodcast
stitcher
Apple Podcasts
Spotify
Google Play
iHeart Radio
contact@infamouspodcast.com
Our theme music is 'Skate Beat' provided by Michael Henry, with additional music provided by Michael Henry. Find more at MeetMichaelHenry.com.
The Infamous Podcast is hosted by Brian Tudor and Darryl Jasper, is recorded in Cincinnati, Ohio. The show is produced and edited by Brian Tudor.



Subscribe today!