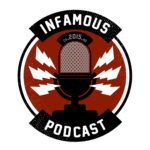 Now That's What I Call Rail Gun Shooting
Merry Christmas! This week on the podcast, Brian and Darryl have News Bites about Spidey No Way Home and a Dark Horse Sale. Plus a review of the season (series?) finale of Hawkeye and Season 6 Episode 3 of The Expanse!
Episode Index
Intro: 0:07
Dark Horse: 2:25
Spider-Man No Way Home: 17:46
Hawkeye: 33:10
The Expanse: 59:05
News Bites
Dark Horse Comics Sold to Gaming Giant Embracer Group https://www.hollywoodreporter.com/business/business-news/dark-horse-comics-embracer-group-1235066022/
'Spider-Man: No Way Home' Swings Past $800M Global To Become No. 1 Hollywood Title Of 2021 https://deadline.com/2021/12/spider-man-no-way-home-crosses-800-million-global-matrix-resurrections-sing-2-international-box-office-1234901157/
Hawkeye (Disney+)
Season 1 Episode 6
Out of 5 Never Ending Quivers
Darryl: 3.5/5
Brian: 3.5/5 (one full point deducted for end credit scene)
Hawkeye Season 1 Out of 10/Kate and Yelena Team-Ups
Darryl: 8/10
Brian: 7.5/10
Title: "So This is Christmas?"
Directed by: Rhys Thomas
Written by: Jonathan Igla & Elisa Climent
Release Date: December 22, 2021
Summary
As Eleanor meets with Kingpin to break off their partnership, Barton and Bishop watch a recording of them and learn that Eleanor killed Armand and framed Duquesne. On Christmas Eve, Barton and Bishop attend Eleanor's holiday party, where Bishop confronts her mother and learns her father owed money to Kingpin, leading to Eleanor working with him. Kazi attempts to assassinate Eleanor on Kingpin's orders but targets Barton instead. Barton enlists help from Grills, the LARPers, and Duquesne to evacuate the party before rejoining Bishop to defeat the Tracksuit Mafia. After Lopez kills Kazi, Bishop attempts to look for Eleanor while Barton is confronted by Belova, who demands the truth of Natasha Romanoff's death. They fight, but he reminds her of his friendship with Romanoff and her sacrifice to save the universe.[b] Belova spares him and leaves. Kingpin tries to stop Eleanor from escaping, but Bishop arrives and incapacitates him with Barton's trick arrows. Afterward, Eleanor is arrested by the police for Armand's murder. Kingpin escapes but is confronted by Lopez, as a gunshot is heard. The next day, Barton returns to his family with Bishop and Lucky, returns the watch to Laura, and burns the Ronin suit.
The Expanse (Amazon Prime)
Season 6 Episode 3
Out of 5 Shots to the Left
Darry: 4/5
Brian: 4/5
Title: "Force Projection"
Directed by: Jeff Woolnough
Written by: Dan Nowak
Release Date: December 17, 2021
Summary
Avasarala, with the Combined Fleet of Earth and Mars, takes the war to Marco. Filip and Marco's relationship is tested. The war becomes more perilous and personal for Holden and Naomi when the Rocinante is suddenly forced into a battle.
Infamous Shirts for Naked Bodies

…

You'll feel "shirty" when you buy our gear from the Flying Pork Apparel Co.
New Comics This Week – Sponsored by comiXology

Brian
CATWOMAN #39
NIGHTWING #87
STAR WARS DARTH VADER #19
Contact Us
The Infamous Podcast can be found wherever podcasts are found on the Interwebs, feel free to subscribe and follow along on social media. And don't be shy about helping out the show with a 5-star review on Apple Podcasts to help us move up in the ratings.
@infamouspodcast
facebook/infamouspodcast
instagram/infamouspodcast
stitcher
Apple Podcasts
Spotify
Google Play
iHeart Radio
contact@infamouspodcast.com
Our theme music is 'Skate Beat' provided by Michael Henry, with additional music provided by Michael Henry. Find more at MeetMichaelHenry.com.
The Infamous Podcast is hosted by Brian Tudor and Darryl Jasper, is recorded in Cincinnati, Ohio. The show is produced and edited by Brian Tudor.



Subscribe today!