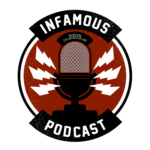 Oy Dang, Beltalowda!
This week on the podcast, Brian and Darryl are talking Superman and Lois, The Book of Boba Fett, and the series (please, no!) finale of The Expanse!
Episode Index
Intro: 0:11
Supes and Lolo: 4:21
The Book of Boba Fett: 20:45
The Expanse: 30:12
Superman and Lois (Season 2 Episode 1)
Out of 5 You're Not My Moms
Darryl: 4.5/5
Brian: 4/5
Title: "What Lies Beneath"
Directed by: Gregory Smith
Written by: Brent Fletcher & Todd Helbing
Release Date: January 11, 2022
Summary
Lois and Clark struggle as a couple; Chrissy adjusts to running The Smallville Gazette with Lois; Jonathan faces new challenges on the football team; secrets threaten to destroy Jordan and Sarah's growing relationship.
The Book of Boba Fett (Season 1 Chapter 3)
Out of 5 Worthless Wookie Assassins
Darry: 2/5
Brian: 1/5
Title: "The Streets of Mos Espa"
Directed by: Robert Rodriguez
Written by: Jon Favreau
Release Date: January 12, 2022
Summary
Fett plans how he can maintain Jabba's empire. A water vendor asks Fett to punish a gang of cyborgs who are stealing his water, claiming that the citizens do not respect him yet. Upon seeing that the gang has no work, Fett employs the cyborgs as enforcers. Fett is attacked by Krrsantan, but the Wookiee is held off and captured in the basement by his guards. The Hutt Twins then arrive, bringing a rancor as a gift and promising to leave Tatooine because they were misled by Mayor Shaiz. Fett forms a bond with the new rancor and hopes to train it. Fett, Shand and the cyborg guards go to Mos Espa to question Shaiz, but the mayor is absent and his majordomo flees. A speeder chase ensues and the cyborgs corner the majordomo, who asserts that Shaiz is working with the Pykes. One of Fett's informants reports that more Pykes are arriving in Mos Espa, and Fett decides to prepare for war. In flashbacks, Fett departs from the Tusken tribe to collect the toll from the Pykes, only to find the tribe wiped out by the Nikto gang on his return.
The Expanse (Season 6 Episode 6)
Out of 5 I Can't Believe It's Overs
Darry: 5/5
Brian: 4.5/5
Title: "Babylon's Ashes"
Directed by: Breck Eisner
Written by: Daniel Abraham, Ty Franck, Naren Shankar
Release Date: January 14, 2022
Summary
Inners and Belters fight side by side with the crew of the Rocinante in a last, massive, desperate battle with Marco and his Free Navy, with the fate of the Solar System, the Ring Gates, and of all humanity hanging in the balance.
Infamous Shirts for Naked Bodies

…

You'll feel "shirty" when you buy our gear from the Flying Pork Apparel Co.
New Comics This Week – Sponsored by comiXology

Brian
ROBIN & BATMAN #3
ROBINS #4
STAR WARS #20
THE JOKER #11
Contact Us
The Infamous Podcast can be found wherever podcasts are found on the Interwebs, feel free to subscribe and follow along on social media. And don't be shy about helping out the show with a 5-star review on Apple Podcasts to help us move up in the ratings.
@infamouspodcast
facebook/infamouspodcast
instagram/infamouspodcast
stitcher
Apple Podcasts
Spotify
Google Play
iHeart Radio
contact@infamouspodcast.com
Our theme music is 'Skate Beat' provided by Michael Henry, with additional music provided by Michael Henry. Find more at MeetMichaelHenry.com.
The Infamous Podcast is hosted by Brian Tudor and Darryl Jasper, is recorded in Cincinnati, Ohio. The show is produced and edited by Brian Tudor.



Subscribe today!