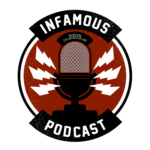 If you come back and tell your fans where to go… did you come back at all?
This week on the podcast, Brian and Darryl talk about the G4TV implosion, Ms. Marvel Reshoots, Boba Fett's Talking Problem, and Season 2 Episode 2 of Superman and Lois! Plus RIP Meatloaf! And check out our friends over at Old Republic Collectibles, LLC. (https://www.instagram.com/oldrepubliccollectibles_llc/) and The Mid Ohio Jedi Order (https://www.instagram.com/mid_ohio_jedi_order/) over on Instagram.
Episode Index
Intro: 0:07
Ms. Marvel: 3:37
Boba Fett: 11:10
Supes and Lolo: 22:00
G4TV: 42:48
News Bites
Ms. Marvel in Trouble? New Casting And "Significant" Reshoots Reported Months After Filming Wrapped https://boundingintocomics.com/2022/01/16/ms-marvel-in-trouble-new-casting-and-significant-reshoots-reported-months-after-filming-wrapped/
Temuera Morrison Says Boba Fett Talks "Far Too Much" in His STAR WARS Solo Series https://geektyrant.com/news/temuera-morrison-says-boba-fett-talks-far-to-much-in-his-star-wars-solo-series
Superman and Lois (Season 2 Episode 2)
Out of 5 Not De-powered Uncles
Darryl: 3.5/5
Brian: 3.5/5
Title: "The Ties That Bind"
Directed by: David Ramsey
Written by: Kristi Korzec & Michael Narducci
Release Date: January 18, 2022
Summary
Lana suffers a setback in the upcoming mayoral election against Mayor Dean when Daniel Hart drops out due to a job offer in another town. While having breakfast with his family and the Irons family, Clark has another painful vision. With Lois now knowing about it, Clark is told that there might be someone who can answer that question as Jordan notes that they won't be able to use the Fortress of Solitude after what happened to it. Natalie enrolls in Smallville High School where she befriends Sarah who continues to be awkward around her. Superman visits Tal-Rho in his special red solar light prison to see if there were side effects to having Kryptonian consciouses inside one's head. Tal-Rho stated that he had no side-effects from all the Kryptonian consciousnesses being in him and offers to make use of his desert lair to Superman. Lois and Chrissy go to the Shuster Mine to meet with Dr. Faulkner about the incident there. After the visions interfere with him trying to stop a hostage crisis caused by Phillip Karnowski which Anderson's team defeats, Anderson states to Superman that his special doctors can't trace the visions and that he is starting to become a liability. Before leaving, Superman states to Anderson that his latest recruit Tag is less than 18-years-old. Jordan accompanies Superman and a handcuffed Tal-Rho to Tal-Rho's lair where he makes use of Lara's hologram. As Lara scanned Superman, the tremors happen as Superman has the visions at the same time a mining group encountered a monstrous figure that caused a miner to detonate the tunnel. Following a brief fight with Tal-Rho who pretended to be depowered, Lara reveals to Superman that the visions are the result of an "invasive cosmological event" and states to Tal-Rho that there might be some good in him. Superman returns Tal-Rho to his prison. Lois and Chrissy decided to go look for Lucy Lane. Jordan learns that Sarah kissed a female camper named Audrey. Dr. Faulkner calls up her boss about what was in the mines.
G4 Insanity
Infamous Shirts for Naked Bodies

…

You'll feel "shirty" when you buy our gear from the Flying Pork Apparel Co.
New Comics This Week – Sponsored by comiXology

Brian
BATMAN: THE KNIGHT #1
NIGHTWING #88
Contact Us
The Infamous Podcast can be found wherever podcasts are found on the Interwebs, feel free to subscribe and follow along on social media. And don't be shy about helping out the show with a 5-star review on Apple Podcasts to help us move up in the ratings.
@infamouspodcast
facebook/infamouspodcast
instagram/infamouspodcast
stitcher
Apple Podcasts
Spotify
Google Play
iHeart Radio
contact@infamouspodcast.com
Our theme music is 'Skate Beat' provided by Michael Henry, with additional music provided by Michael Henry. Find more at MeetMichaelHenry.com.
The Infamous Podcast is hosted by Brian Tudor and Darryl Jasper, is recorded in Cincinnati, Ohio. The show is produced and edited by Brian Tudor.



Subscribe today!