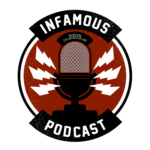 You Owe a 10 Parsec Star Fighter
This week on the podcast, Brian and Darryl are talking about Anne DePies new role at DC Comics, Superman and Lois episode 3, and The "premiere" of The Mandalorian Season 3!
Episode Index
Intro: 0:07
Anne DePies: 3:33
Supes and Lolo: 18:42
Mandalorian: 34:03
News Bite
DC Replaces Daniel Cherry III With Anne DePies As General Manager https://bleedingcool.com/comics/dc-replaces-daniel-cherry-iii-with-anne-depies-as-new-general-manager/
Superman and Lois (Season 2 Episode 3)
Out of 5 Bizarre Supermen
Darryl: 4/5
Brian: 4/5
Title: "The Thing in the Mines"
Directed by: Gregory Smith
Written by: Katie Aldrin & Juliana James
Release Date: January 25, 2022
Summary
Clark's painful visions are worsening with unexpected outbursts at both Jordan and Jonathan. Lana continues her campaign despite Smallville citizens having doubts over the incident caused by Tal-Rho. Sam advises Clark that he and Anderson need to settle their differences, and gets access to the Shuster mines for John. Lois and Sam discuss his hesitation to contact Lucy, who nearly killed herself while with Ally Alston's cult. At the mines, Dr. Faulkner knocks John out when he finds a detonated rock. After another detonation, a mysterious figure encased in a metal suit emerges and fights Superman. John regains consciousness and summons his armor to help Superman, but only manages to blast away part of the helmet. The fight ends when both Superman and the figure suffer more visions. Natalie confronts her father about the armor before they start planning improvements. Jonathan discovers his girlfriend, Candice, is selling a crystal substance and asks her for some. Sam arranges for Lois and Lucy to talk in person, but Lois is met by Alston who claims that Lucy sent her. In the arctic, the figure is revealed to be a scarred, pale version of Superman; his suit bears a mirror image of Superman's crest.
The Book of Boba Fett (Season 1 Chapter 5)
Out of 5 Dark Saber Wounds to the Thigh
Darry: 4.5/5
Brian: 4.25/5
Title: "Chapter 5: Return of the Mandalorian"
Directed by: Bryce Dallas Howard
Written by: Jon Favreau
Release Date: January 26, 2022
Summary
After Din Djarin tracks and kills a bounty, he delivers the bounty's head for directions to a Mandalorian hideout. There, he finds the Armorer and Paz Vizsla, survivors of their tribe of Mandalorian warriors, who inspect the Darksaber that he won from Moff Gideon.[b] The Armorer explains that whoever wins the Darksaber in combat can become the ruler of Mandalore, though their civilization was destroyed by the Empire. The Armorer molds Djarin's beskar spear into a gift for Grogu after explaining that beskar is for armor, not weapons. Vizsla, a descendant of the Darksaber's creator, Tarre Vizla, challenges Djarin to a duel for the saber. Djarin defeats Vizsla, but reveals that he broke the Mandalorian's code by removing his helmet.[b] Stripped from his title as a Mandalorian, Djarin leaves on a transport to visit Peli Motto on Tatooine, who has an old N-1 starfighter to replace the Razor Crest. Together, they fix and modify the starship, before Djarin goes on a test flight. Upon his return to the station, Fennec Shand arrives and asks Djarin to assist Boba Fett in the upcoming war. He agrees, but only after he pays a visit to Grogu.
Infamous Shirts for Naked Bodies

…

You'll feel "shirty" when you buy our gear from the Flying Pork Apparel Co.
New Comics This Week – Sponsored by comiXology

Brian
ACTION COMICS #1039
ROBIN #10
SAGA #55
SUPERMAN '78
Contact Us
The Infamous Podcast can be found wherever podcasts are found on the Interwebs, feel free to subscribe and follow along on social media. And don't be shy about helping out the show with a 5-star review on Apple Podcasts to help us move up in the ratings.
@infamouspodcast
facebook/infamouspodcast
instagram/infamouspodcast
stitcher
Apple Podcasts
Spotify
Google Play
iHeart Radio
contact@infamouspodcast.com
Our theme music is 'Skate Beat' provided by Michael Henry, with additional music provided by Michael Henry. Find more at MeetMichaelHenry.com.
The Infamous Podcast is hosted by Brian Tudor and Darryl Jasper, is recorded in Cincinnati, Ohio. The show is produced and edited by Brian Tudor.



Subscribe today!