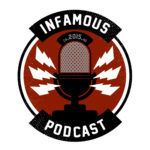 Why Cad Bane… WHHHHHHYYYYY!
This week on the podcast, Brian and Darryl talk about the (hopefully series) finale of the Book of Boba Fett, Season 1 of Reacher, and News Bites on Terror on the Prairie, Obi-Wan, the Discovery Warner Media Merger, and Reacher Season 2!
Episode Index
Intro: 0:07
Terror On the Prairie: 4:02
Obi-Wan: 9:00
Discovery-Warner Media: 14:48
Reacher Season 2: 25:15
Book of Boba Fett: 27:53
Reacher: 46:54
News Bites
Terror on the Prairie Official Teaser Trailer https://www.youtube.com/watch?v=zCYVBMXI8zw
'Obi-Wan Kenobi' to Debut in May on Disney+ https://www.hollywoodreporter.com/tv/tv-news/obi-wan-kenobi-to-debut-in-may-1235090177
Discovery-WarnerMedia Merger Gets U.S. Antitrust Clearance https://www.hollywoodreporter.com/business/business-news/discovery-warnermedia-merger-gets-u-s-antitrust-clearance-1235089790
'Reacher' Scores Quick Season 2 Renewal at Amazon https://www.hollywoodreporter.com/tv/tv-news/amazon-renews-reacher-season-2-1235088522
The Book of Boba Fett (Season 1 Chapter 7)
Out of 5 Convoluted Stories
Darryl: 2.5/5
Brian: 1/5
Out of 10 Lost Its Balance in the Force
Darryl: 5/10
Brian: 5/10
Title: "Chapter 7: In the Name of Honor"
Directed by: Robert Rodriguez
Written by: Jon Favreau
Release Date: February 9, 2022
Summary
Grogu chooses Djarin's chain mail, and R2-D2 flies him to Motto's hangar. Bane and the Pykes confront Fett, Shand, and Djarin outside the remains of the Sanctuary, where Bane reveals that the Pykes killed Fett's Tusken tribe and framed the biker gang. The other crime families betray Fett and attack his soldiers throughout Mos Espa. Fett and Djarin send Shaiz's majordomo to distract the Pykes, allowing the pair to attack the group though they are soon outnumbered. Freetown's citizens and the cyborgs arrive to save the pair, but the group are overwhelmed again by two shielded droids. Motto arrives with Grogu, who helps Djarin destroy one of the droids while Fett's rancor destroys the other. Bane scares off the rancor and defeats Fett in a gun duel, but Fett kills Bane with his gaffi stick. Grogu lulls the rancor to sleep, ending its rampage. In Mos Eisley, Shand kills the Pyke boss, Shaiz, and the other crime lords. As Mos Espa praises Fett, Djarin and Grogu fly away in their N-1 starfighter. Later, Vanth is healed by Fett's bacta tank and the mod artist's cybernetic enhancements.
Reacher (Season 1)
Out of 10 Pieces of Georgia Peach Pie
Darryl: 8/10
Brian: 8.5/10
Summary
Jack Reacher, a former U.S. Army military policeman, visits the fictional rural town of Margrave, Georgia, and quickly becomes embroiled in a violent clash with a brutal criminal conspiracy.
1 "Welcome to Margrave" Thomas Vincent Nick Santora February 4, 2022
At midnight, a man later identified as Pete Jobling is shot dead just outside Margrave, Georgia. The following morning, Jack Reacher arrives on a Greyhound bus and walks into town, where he is arrested at a diner for the murder. He is sent to be held in the local prison with Paul Hubble, a banker who falsely confessed to the murder. Spivey, a crooked guard, puts them in with the general population, where Reacher brutally foils an attempt on their lives. Hubble explains he confessed to cover for a criminal organization that would have otherwise killed him and his family. After being released, Reacher is verbally threatened in town by the son of a local businessman, Kliner. When he later returns to the police station, he is informed about a second killing. At the morgue, a discussion about both the recent murder and another one earlier in the week leads him to identify the first victim as his older brother, Joe.
2 "First Dance" Sam Hill Scott Sullivan February 4, 2022
Reacher teams up with Finlay, the local police captain, and a female cop named Roscoe to investigate his brother's murder and the recent disappearance of Hubble following his release from custody. Finlay's boss, Ed Morrison, is gruesomely murdered at his home; Reacher deduces that he was killed for not taking care of Hubble. The mayor, Grover Teale, appoints himself as police chief and orders Finlay to conduct a sham investigation into Morrison's death. Finlay's friend, FBI agent Picard, agrees to take Hubble's wife and children into unofficial protective custody. Reacher sets a meeting with Spivey but gets ambushed by two South American ex-soldiers, allowing Spivey to escape. Roscoe then takes him to a bar, where Reacher begins to open up about his past. While driving home, they learn that the road is washed out and are forced to spend the night sleeping in the same motel room.
3 "Spoonful" Stephen Surjik Aadrita Mukerji February 4, 2022
Roscoe returns home to find evidence of a break-in; at Reacher's urging, she gives him a gun. The group contacts Joe's colleague, Molly Beth, at the Secret Service, learning that Joe was in Margrave on a confidential assignment to investigate reports of large-scale counterfeiting. Reacher intimidates one of Kliner's lawyers for information on Jobling while Finlay checks Spivey's house for clues – and gets beaten by police after they mistake him for a burglar. The two men then visit Kliner in person. Kliner claims he knows nothing and makes threats to drop the investigation. Reacher convinces Roscoe and Finlay to move out of their homes temporarily. While buying supplies, Roscoe is approached by Kliner's son KJ, who warns her that Reacher is a murderer. Reacher himself is again ambushed by the ex-soldiers, but this time manages to kill them. He then finds Spivey's corpse in their car trunk.
4 "In a Tree" Christine Moore Cait Duffy February 4, 2022
After touching base with Finlay, Reacher takes Roscoe to help him dispose of the bodies. He also reveals the truth behind KJ's warning: while serving in Iraq, Reacher killed three civilian men who were sexually assaulting a group of young boys. After the evidence is dumped at an Atlanta airport, Reacher pays for a hotel room and he and Roscoe wind up having sex that evening. The next day, they visit the home of a former Kliner employee and find empty AC boxes that Reacher suspects were used to move the counterfeit cash. Picard gives them a lead on the motel Joe stayed at before he was killed; Reacher finds a hidden note before he and Roscoe are jumped by more mercenaries. Roscoe saves Reacher's life, and Reacher admits that he put himself in danger to protect her. Molly Beth arrives in Atlanta with Joe's files on the case, but someone kills her and steals the files seconds before Reacher finds her.
5 "No Apologies" Norberto Barba Scott Sullivan February 4, 2022
Feeling guilty for Molly Beth's murder, Reacher takes out his frustration by attacking KJ after he vandalizes Roscoe's truck. Kliner declines to press charges, but Roscoe learns that Teale has fired her for "subpar" police work. Desperate for new leads, Reacher finds a key and trunk left by Roscoe's deceased former boss Gray, containing research that confirms Reacher's suspicions that Margrave is the heart of Kliner's counterfeiting operation, but with no useable evidence. Traveling to Memphis, Reacher meets with his old comrade, PI Frances Neagley, to find a hitman who may have been Joe's murderer. After Roscoe punches Teale upon learning that he murdered Gray, Finlay gets her out of town by having her replace Picard as the Hubble family's bodyguard. Reacher and Neagley survive an attempt on their lives by a crooked Memphis cop. Finlay breaks into Kliner's office only to find that Kliner has just been killed.
6 "Papier" Omar Madha Aadrita Mukerji February 4, 2022
Finlay and Reacher follow one of Kliner's trucks. Finlay tells Reacher the real reason he came to Margrave wasn't due to divorce, but because his wife Sharon died after a long illness. After finding the truck empty, Reacher goes to New York City to meet with one of Joe's contacts, Professor Kate Castillo. He determines that Kliner had been shipping counterfeit money to a client in Venezuela, using "super bills" made from the specialized paper used in printing dollars. Assassins find Roscoe and Hubble's family, but Roscoe dispatches both men in the woods. While waiting for Picard, Hubble's wife Charlie shares the details of their involvement with Kliner, explaining that Paul was tricked into laundering money and was then forced to watch a man be crucified to ensure his loyalty. Reacher arranges for Castillo to get police protection and uses his necktie to strangle an assassin sent to kill her.
7 "Reacher Said Nothing" Lin Oeding Scott Sullivan February 4, 2022
Officer Stevenson and his wife are murdered by a hit squad seeking information about the Hubble family. Teale fires Finlay on a pretext the next morning. Reacher pretends to confide in the last Margrave officer, Baker (who Reacher believes is corrupt), sharing a fake plan to search Hubble's house. Finlay goes in person to inform Stevenson's parents of his death. The hit squad goes to Hubble's house, planning to kill Reacher, but he traps and kills them all, including Kliner's nephew Dawson. Based on the information he's gathered, he realizes Kliner was bleaching $1 bills to get the paper needed to print his money. Reacher checks in with Roscoe, who shares his discovery with Picard. Reacher helps Finlay evade mercenaries who track him to his motel due to his visit to the Stevensons'. Reacher and Finlay return to Jobling's house, which has been burned to the ground. They search Jobling's parents' house and find boxes of counterfeit bills. They arrange a meeting with Picard, but when they arrive, Picard is waiting with KJ and Teale.
8 "Pie" MJ Bassett Nick Santora February 4, 2022
KJ shows Reacher a live stream of a captive Roscoe and sends him and Picard to find Hubble. Reacher tricks Picard into stopping to fix a tire and shoots him; Picard is able to escape. Reacher immediately finds Hubble, who reveals he was working with Joe and Jobling (who feared that he would be murdered for stealing counterfeit bills) to stop Kliner's operation. Finlay is being held at the precinct; Reacher rams and kills Baker, and frees him. Neagley arrives, and Reacher gathers weapons and torches Kliner's factory with gasoline. Picard attacks Finlay, who manages to kill him with a hydraulic press. Roscoe subdues and handcuffs Teale, who then commits suicide by cop. As the warehouse burns, Reacher splashes KJ with flammable chemicals and kicks him into the fire. A flashback reveals how Reacher's mother died after a long illness and gave Reacher his French grandfather's Croix de Guerre. Roscoe tells Reacher she plans to run for mayor and rebuild Margrave, while Finlay decides to move back to Boston and start over. After burying the medal where Joe died, Reacher quietly walks out of Margrave and sticks out his thumb for a ride.
Infamous Shirts for Naked Bodies

…

You'll feel "shirty" when you buy our gear from the Flying Pork Apparel Co.
New Comics This Week – Sponsored by comiXology

Brian
ROBINS #5
THE JOKER #12
Contact Us
The Infamous Podcast can be found wherever podcasts are found on the Interwebs, feel free to subscribe and follow along on social media. And don't be shy about helping out the show with a 5-star review on Apple Podcasts to help us move up in the ratings.
@infamouspodcast
facebook/infamouspodcast
instagram/infamouspodcast
stitcher
Apple Podcasts
Spotify
Google Play
iHeart Radio
contact@infamouspodcast.com
Our theme music is 'Skate Beat' provided by Michael Henry, with additional music provided by Michael Henry. Find more at MeetMichaelHenry.com.
The Infamous Podcast is hosted by Brian Tudor and Darryl Jasper, is recorded in Cincinnati, Ohio. The show is produced and edited by Brian Tudor.



Subscribe today!