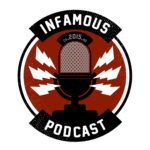 This is How You Fight a Culture War
This week on the podcast, Darryl and Brian are BACK! After a week off the guys are back to talk about Shut In (2022), Superman and Lois Episode 5, and Horizon Forbidden West gameplay!
Episode Index
Intro: 0:07
Horizon Forbidden West: 2:30
Supes and Lolo: 18:05
Shut In: 38:15
Horizon Forbidden West Gameplay
Summary
Horizon Forbidden West is an action role-playing video game developed by Guerrilla Games and published by Sony Interactive Entertainment for the PlayStation 4 and PlayStation 5. A sequel to 2017's Horizon Zero Dawn, it is a single-player open-world game set in a post-apocalyptic version of the western United States.
Initial release date: February 18, 2022
Developer: Guerrilla Games
Series: Horizon
Engine: Decima
Publisher: Sony Interactive Entertainment
Platforms: PlayStation 4, PlayStation 5
Superman and Lois (Season 2 Episode 5)
Out of 5 Twin Brother Superpowers
Darryl: 4/5
Brian: 4/5
Title: "Girl… You'll Be A Woman, Soon"
Directed by: Diana Valentine
Written by: Rina Mimoun & Adam Mallinger
Release Date: February 22, 2022
Summary
Lois wonders if the cult is connected to the figure. She learns that Faulkner is a member and visits her only to find that the figure killed her and is tracking Ally. Chrissy visits Ally, who forces a mysterious pendant onto her, allowing her to meet a "bizarro" version of herself in an alternate world. Superman defends Ally from the figure, who he identifies as his other self. Superman defeats him and brings him to Lara. Meanwhile, Sam lets Jonathan come along for Jordan's training, but Jonathan takes the substance and acts aggressively. That night, at Sarah's quinceañera, Kyle learns from Tonya— the bartender, who he was once having an affair— that her girlfriend threatened to leak the affair to Dean. Sarah overhears and tells Lana in front of Kyle. Chrissy tells Lois that Ally's other self has taken over the other world. Jonathan develops powers thanks to the substance and passes them off as his own to Jordan. At Tal-Rho's Fortress, Clark's other self tells him that Ally will destroy everything he loves unless he kills her.
Shut In (2022)
Out of 10 Nails Thur the Hand
Darryl: 7.5/10
Brian: 8/10
Summary
When a young mother is barricaded inside a pantry by her violent ex-boyfriend, she must use ingenuity to protect her two small children from escalating danger while finding an escape.
Cast
Rainey Qualley as Jessica Nash
Jake Horowitz as Rob
Luciana VanDette as Lainey Nash
Vincent Gallo as Sammy
Aidan Steimer as Mason Nash
Crew
Directed by
D.J. Caruso
Written by
Melanie Toast
Produced by
Dallas Sonnier
Amanda Presmyk
Cinematography
Akis Konstantakopoulos
Edited by
Jim Page
Music by
Mondo Boys
Production Companies
Bonfire Legend
Voltage Pictures
Whitecap Entertainment
Distributed by
The Daily Wire
Release date
February 10, 2022
Running time
89 minutes
Country
United States
Infamous Shirts for Naked Bodies

…

You'll feel "shirty" when you buy our gear from the Flying Pork Apparel Co.
New Comics This Week – Sponsored by comiXology

Brian
ACTION COMICS #1040
BRZRKR (BERZERKER) #7
NIGHTWING #89
ROBIN #11
SAGA #56
Contact Us
The Infamous Podcast can be found wherever podcasts are found on the Interwebs, feel free to subscribe and follow along on social media. And don't be shy about helping out the show with a 5-star review on Apple Podcasts to help us move up in the ratings.
@infamouspodcast
facebook/infamouspodcast
instagram/infamouspodcast
stitcher
Apple Podcasts
Spotify
Google Play
iHeart Radio
contact@infamouspodcast.com
Our theme music is 'Skate Beat' provided by Michael Henry, with additional music provided by Michael Henry. Find more at MeetMichaelHenry.com.
The Infamous Podcast is hosted by Brian Tudor and Darryl Jasper, is recorded in Cincinnati, Ohio. The show is produced and edited by Brian Tudor.



Subscribe today!