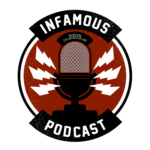 My name is Kevin…
This week on the podcast, Brian and Darryl talk about Season 2 Episode 8 of Superman and Lois, then do a Review Rewind of the Spike TV Classic Series Blue Mountain State!
Episode Index
Intro: 0:07
Supes and Lolo: 3:00
Blue Mountain State: 38:57
Superman and Lois (Season 2 Episode 8)
Out of 5 Duplicitous Sisters
Darryl: 3.75/5
Brian: 3.5/5
Title: "Into Oblivion"
Directed by: Sudz Sutherland & Gregory Smith
Written by: Juliana James & Kristi Korzec
Release Date: March 22, 2022
Summary
One year prior, Natalie chases John during a temporal anomaly and is lost for six months. In the present day, John awakens with brain trauma while Natalie struggles to forgive Clark. Sam discovers that Anderson stole the pendants while Lucy sends cryptic goodbyes. Chrissy joins Anderson and the cult at the mines, where they open a portal to the Inverse World. Anderson steals the pendants and enters while Superman is able to pull Chrissy and Ally out, though Lucy is not found. Meanwhile, Kyle helps a reluctant Lana prepare for the "family values" questions for her debate with Dean. At school, Sarah asks Jordan if they can hang out with Aubrey. Football season is canceled, though Jonathan stays quiet about Candice and is forced to work at a convenience store. That night, Jordan defends Jonathan and Candice from an X-K dealer and skips out on Sarah. Natalie forgives Clark, and he offers her and John a new place to stay. Lucy arrives at Lois's door and states that she stayed behind. Sam brings her to her apartment, but she knocks him out and steals his DOD keycard for Ally.
Review Rewind: Blue Mountain State
Summary
Class comes last at Blue Mountain State, where the weekdays are just a primer for Saturday's big game. The fictional football powerhouse depicted in this comedy series is coached by perennial winner Marty Daniels, and his charges include talented quarterbacks Alex and Radon, who prepare for action in decidedly different ways. Radon's huge ego compliments his outrageous behavior, while the slick-with-the-ladies Alex is satisfied with his second-string status and partying with his buddy Sammy, the Goats' beloved mascot. Team leader Thad, meanwhile, relishes the idea of hazing the incoming freshman.
Created by
Eric Falconer
Chris Romano
Starring
Darin Brooks
Alan Ritchson
Page Kennedy
Sam Jones III
Chris Romano
Ed Marinaro
Frankie Shaw
Gabrielle Dennis
Denise Richards
Rob Ramsay
Omari Newton
Kwasi Songui
James Cade
Meghan Heffern
Opening theme
"Hell Yeah" by Rev Theory
Country of Origin
United States
No. of Seasons
3
No. of Episodes
39
Executive producer
Seth Peake
Production Locations
Sainte-Anne-de-Bellevue, Quebec
Montreal, Quebec, Canada
Running Time
20–21 mins
Production Companies
Falconer/Romanski Logo
Varsity Pictures
Lionsgate Television
SGF Entertainment Inc.
Distributor
Lionsgate Television
Original Network Spike
Infamous Shirts for Naked Bodies

…

You'll feel "shirty" when you buy our gear from the Flying Pork Apparel Co.
New Comics This Week – Sponsored by comiXology

Contact Us
The Infamous Podcast can be found wherever podcasts are found on the Interwebs, feel free to subscribe and follow along on social media. And don't be shy about helping out the show with a 5-star review on Apple Podcasts to help us move up in the ratings.
@infamouspodcast
facebook/infamouspodcast
instagram/infamouspodcast
stitcher
Apple Podcasts
Spotify
Google Play
iHeart Radio
contact@infamouspodcast.com
Our theme music is 'Skate Beat' provided by Michael Henry, with additional music provided by Michael Henry. Find more at MeetMichaelHenry.com.
The Infamous Podcast is hosted by Brian Tudor and Darryl Jasper, is recorded in Cincinnati, Ohio. The show is produced and edited by Brian Tudor.



Subscribe today!