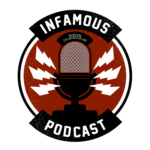 This week on the podcast Brian and Darryl are talking about the 2 most recent episodes of Superman & Lois, then talk about how CUCK Will Smith ruined it for everyone when he slapped Chris Rock and the fallout of what comes next after the Chappelle attack.
Episode Index
Intro: 0:07
Supes & Lolo: 2:07
Dave Chappelle: 28.:19
Superman and Lois (Season 2 Episode 10)
Out of 5 Flashbacks
Darryl: 4.5/5
Brian: 4.5/5
Title: "Bizarros in a Bizzaro World"
Directed by: Louis Shaw Milito
Written by: Brent Fletcher & Todd Helbing
Release Date: April 26, 2022
Summary
In flashbacks, the histories of the Inverse World's inhabitants are shown. Kal-El is a celebrity and is close with Tal-Rho, who is married to Lana. Years later, he becomes obsessed with his fame and neglects his sons. Jonathan (known as Jon-El) develops powers and joins Ally alongside Lana (who also gains powers) and Tal-Rho. Lois and Jordan leave Kal-El and go into hiding with Sam as Ally takes control of the DOD and the media. After Earth-Prime's Anderson's arrival, he fails to merge with his other self, who is then killed by Jon-El. With Chrissy's help, he finds Lois. After Superman's arrival, he reconciles with Anderson and they fight Jon-El, Lana, and Tal-Rho. Jon-El kills Anderson and gives the pendants to Ally, who merges with her other self and instructs Jon-El to do the same. Jon-El travels to Earth-Prime, and Tal-Rho allows Superman to chase after him.
Superman and Lois (Season 2 Episode 11)
Out of 5 I'm Not Crying You're Cryings
Darryl: 4.5/5
Brian: 5/5
Title: "Truth and Consequences"
Directed by: David Ramsey
Written by: Andrew N. Wong
Release Date: May 3, 2022
Summary
Superman returns in time to stop Jon-El from merging with Jonathan. Clark tracks Jon-El using Jonathan's visions, but is stopped by Lana unaware that a month passed or that she won the election. The following day, Jon-El intimidates Sarah in her new car and kidnaps Lana. Lois realizes this and hides the truth from Sarah. Jon-El draws out and defeats Superman with kryptonite while summoning the Inverse Lana. She arrives in the mines and attacks John and Natalie, who were mining for X-K. Natalie stabs her and she flees back to the Inverse World. Jordan intercepts Jon-El and flies for the first time. In the sky, he knocks out Jon-El and nearly falls himself. Lana is able to remove the kryptonite in time for Superman to free her and rescue Jordan. Jon-El is remanded to DOD custody. Superman brings Lana home and tells her that Jon-El is not Jonathan. With his family's support, Clark tells Lana that he's Superman.
Chappelle Attacked on Stage
Dave Chappelle Attacked Onstage at the Hollywood Bowl https://www.hollywoodreporter.com/news/general-news/dave-chappelle-assault-on-stage-netflix-comedy-festival-1235140327/
"Nobody's Safe": Dave Chappelle Attack Raises Concerns for Performers https://www.hollywoodreporter.com/news/general-news/chappelle-rock-wilde-stage-safe-1235140486/
Dave Chappelle Refuses to Let Onstage Attack "Overshadow" Hollywood Bowl Sets https://www.hollywoodreporter.com/news/general-news/dave-chappelle-responds-attack-1235140544/
Infamous Shirts for Naked Bodies

…

You'll feel "shirty" when you buy our gear from the Flying Pork Apparel Co.
Contact Us
The Infamous Podcast can be found wherever podcasts are found on the Interwebs, feel free to subscribe and follow along on social media. And don't be shy about helping out the show with a 5-star review on Apple Podcasts to help us move up in the ratings.
@infamouspodcast
facebook/infamouspodcast
instagram/infamouspodcast
stitcher
Apple Podcasts
Spotify
Google Play
iHeart Radio
contact@infamouspodcast.com
Our theme music is 'Skate Beat' provided by Michael Henry, with additional music provided by Michael Henry. Find more at MeetMichaelHenry.com.
The Infamous Podcast is hosted by Brian Tudor and Darryl Jasper, is recorded in Cincinnati, Ohio. The show is produced and edited by Brian Tudor.



Subscribe today!