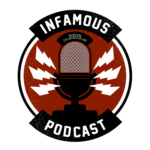 Highway to the Danger Zone
This week on the podcast, Brian and Darryl are talking Top Gun: Maverick, Sony State of Play, the Johnny Depp Verdict, and the return of Superman and Lois!
Episode Index
Intro: 0:07
Johnny Depp Wins: 1:48
State of Play: 14:09
Supes and Lolo: 26:05
Maverick: 45:15
Johnny Depp vs. Amber Heard
Check out Rekieta Law for all the best coverage… https://www.youtube.com/c/rekietalaw
State of Play
Find the latest news here… https://blog.playstation.com/2022/05/27/state-of-play-next-thursday-brings-new-game-reveals-sneak-peeks-and-updates/
Superman and Lois (Season 2 Episode 12)
Out of 5 Blown Up X-K Mines
Darryl: 4/5
Brian: 4.5/5
Title: "Lies that Bind"
Directed by: David Mahmoudieh
Written by: Rina Mimoun
Release Date: May 31, 2022
Summary
Lana keeps Clark's secret but is upset that her friendship with Lois was based on a lie. Her behavior causes Kyle to worry that she is dating someone else. John and Sam suggest destroying the portal to the Inverse World, but Clark refuses and releases Tal-Rho since their combined powers can destroy the pendant. Ally interrupts them and siphons Superman's power. John holds her off, and once the pendant is destroyed, she and Tal-Rho flee. Meanwhile, Jonathan skips his first day back at school with Jordan and Natalie. She offers him a suit that can stop Jon-El from merging with him. They go to the mines for X-K crystals that can power it, but lose them during a cave-in. Later, Lois apologizes to Lana. She reveals Jordan's secret and allows her to tell her family; she ultimately doesn't do so. After learning about Lana-Rho, she decides to temporarily cut contact with the Kent family. Kyle pushes Sarah to perform at open mic night at a local bar. In the Inverse World, Ally siphons the Inverse Tal-Rho's power, killing him.
Top Gun: Maverick (2022)
Out of 10 10 G Climbs
Darryl: 9.5/10
Brian: 9/10
Summary
After more than 30 years of service as one of the Navy's top aviators, Pete "Maverick" Mitchell is where he belongs, pushing the envelope as a courageous test pilot and dodging the advancement in rank that would ground him. Training a detachment of graduates for a special assignment, Maverick must confront the ghosts of his past and his deepest fears, culminating in a mission that demands the ultimate sacrifice from those who choose to fly it.
Cast
Tom Cruise as Captain Pete "Maverick" Mitchell, a test pilot and flight instructor, training a group of Top Gun graduates for a specialized mission. He flies an F/A-18E for the mission.
Miles Teller as Lt. Bradley "Rooster" Bradshaw, an F/A-18E pilot in the mission training group, and the son of Maverick's late RIO and best friend, Nick "Goose" Bradshaw. The character was previously portrayed by twins Aaron and Adam Weis who were uncredited in the first film.
Jennifer Connelly as Penelope "Penny" Benjamin, Maverick's rekindled love interest, who is a single mother, a bar owner, and the daughter of a former admiral.
Jon Hamm as Vice Admiral Beau "Cyclone" Simpson, the commander of Naval Air Forces
Glen Powell as Lt. Jake "Hangman" Seresin, an F/A-18E pilot and mission candidate
Lewis Pullman as Lt. Robert "Bob" Floyd, Phoenix's F/A-18F WSO and mission candidate.
Ed Harris as Rear Admiral Chester "Hammer" Cain, Maverick's superior and head of the Darkstar program.
Val Kilmer as four-star Admiral Tom "Iceman" Kazansky, the commander of the U.S. Pacific Fleet, former rival, and a close friend of Maverick's. Iceman has been instrumental in helping to keep Maverick in the Navy over the years.
Monica Barbaro as Lt. Natasha "Phoenix" Trace, an F/A-18F pilot and mission candidate
Charles Parnell as Rear Admiral Solomon "Warlock" Bates, a friend of Maverick's and the commander of the Naval Aviation Warfighting Development Center.
Jay Ellis as Lt. Reuben "Payback" Fitch, an F/A-18F pilot and mission candidate
Danny Ramirez as Lt. Mickey "Fanboy" Garcia, Payback's F/A-18F WSO and mission candidate.
Greg Tarzan Davis as Lt. Javy "Coyote" Machado, an F/A-18E pilot and mission candidate.
Manny Jacinto as Lt. Billy "Fritz" Avalone, Omaha's F/A-18F WSO and mission candidate
Jack Schumacher as Lt. Neil "Omaha" Vikander, an F/A-18F pilot and mission candidate
Bashir Salahuddin as Chief Warrant Officer 4 Bernie "Hondo" Coleman
Jake Picking as Lt. Brigham "Harvard" Lennox, Yale's F/A-18F WSO and mission candidate
Raymond Lee as Lt. Logan "Yale" Lee, an F/A-18F pilot and mission candidate
Kara Wang as Lt. Callie "Halo" Bassett, an F/A-18E pilot and mission candidate
Lyliana Wray as Amelia Benjamin, Penny's daughter
Jean Louisa Kelly as Sarah Kazansky, Iceman's wife
Chelsea Harris as Flag Aide Angela Burke
Bob Stephenson as Senior Engineer
Production
Directed by
Joseph Kosinski
Screenplay by
Ehren Kruger
Eric Warren Singer
Christopher McQuarrie
Story by
Peter Craig
Justin Marks
Based on Characters by
Jim Cash
Jack Epps Jr.
Produced by
Jerry Bruckheimer
Tom Cruise
Christopher McQuarrie
David Ellison
Cinematography
Claudio Miranda
Edited by
Eddie Hamilton
Music by
Harold Faltermeyer
Lady Gaga
Hans Zimmer
Lorne Balfe
Production Companies
Skydance Media
Don Simpson/Jerry Bruckheimer Films
Distributed by
Paramount Pictures
Release dates
May 27, 2022 (United States)
Running time
131 minutes
Budget
$170 million
Box office
$330.6 million*
*as of recording
Infamous Shirts for Naked Bodies

…

You'll feel "shirty" when you buy our gear from the Flying Pork Apparel Co.
Contact Us
The Infamous Podcast can be found wherever podcasts are found on the Interwebs, feel free to subscribe and follow along on social media. And don't be shy about helping out the show with a 5-star review on Apple Podcasts to help us move up in the ratings.
@infamouspodcast
facebook/infamouspodcast
instagram/infamouspodcast
stitcher
Apple Podcasts
Spotify
Google Play
iHeart Radio
contact@infamouspodcast.com
Our theme music is 'Skate Beat' provided by Michael Henry, with additional music provided by Michael Henry. Find more at MeetMichaelHenry.com.
The Infamous Podcast is hosted by Brian Tudor and Darryl Jasper, is recorded in Cincinnati, Ohio. The show is produced and edited by Brian Tudor.



Subscribe today!