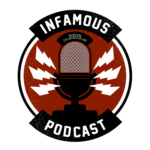 Is this Anti-Feminist or What?
This week on the podcast, Brian and Darryl talk about She-Hulk episode 1… then head off for a good ole fashioned murder suicide pact to forget this ever existed.
Episode Index
Intro: 0:07
She-Hulk: 2:54
Self Delete-tion: 00:00
She-Hulk: Attorney at Law (Season 1 Episode 1)
Out of 5 Spinning Walls of Death
Darryl: 1/5
Brain: 1/5
Title: "A Normal Amount of Rage"
Directed by: Kat Coiro
Written by: Jessica Gao
Release Date: August 18, 2022
Summary
Before a court case, lawyer Jennifer Walters tells the viewers about an incident a few months ago where she and her cousin Bruce Banner were intercepted by a Sakaaran spaceship and crashed their car. While attempting to get Banner to safety, Walters was cross-contaminated by his blood, causing her to transform into a Hulk. Afterward, Walters was taken to Banner's secret laboratory in Mexico, where he explained her special genetic condition and offered to help her control her powers. Though she is able to effortlessly handle Banner's training regimen, she expresses displeasure over the idea of becoming a superhero and abandoning her normal life. She attempted to leave but was stopped by Banner, and the two get into a fight. Banner reluctantly accepted Walters' wishes and bid her farewell. In the present, the court case that Walters is involved in is interrupted by Titania. Walters transforms in front of everyone present and easily defeats her.
Infamous Shirts for Naked Bodies

…

You'll feel "shirty" when you buy our gear from the Flying Pork Apparel Co.
Contact Us
The Infamous Podcast can be found wherever podcasts are found on the Interwebs, feel free to subscribe and follow along on social media. And don't be shy about helping out the show with a 5-star review on Apple Podcasts to help us move up in the ratings.
@infamouspodcast
facebook/infamouspodcast
instagram/infamouspodcast
stitcher
Apple Podcasts
Spotify
Google Play
iHeart Radio
contact@infamouspodcast.com
Our theme music is 'Skate Beat' provided by Michael Henry, with additional music provided by Michael Henry. Find more at MeetMichaelHenry.com.
The Infamous Podcast is hosted by Brian Tudor and Darryl Jasper, is recorded in Cincinnati, Ohio. The show is produced and edited by Brian Tudor.



Subscribe today!