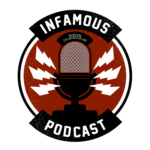 She-Bore Achievement… Cringe!
This week on the podcast, Brian and Darryl May just be putting a fork in watch She-Bore, Review House of the Dragon Episode 2, and News Bites!
Episode Index
Intro: 0:07
Supes & Lolo: 4:20
Armie Hammer: 10:40
Trevor Slattery Returns: 17:32
She-Hulk: 20:47
Dragon Stuff: 33:45
News Bites
Superman & Lois Season 3 Star Teases Unexpected Storyline for Lois Lane https://screenrant.com/superman-lois-season-3-lois-lane-story-details/
Armie Hammer Docuseries 'House of Hammer' Explores Cannibalism, Abuse Allegations, and Family Trauma https://www.hollywoodreporter.com/tv/tv-news/armie-hammer-docuseries-house-of-hammer-cannibal-allegations-sexual-misconduct-1235210031/
Ben Kingsley to Reprise MCU Role in 'Wonder Man' at Disney+ https://www.hollywoodreporter.com/tv/tv-news/ben-kingsley-marvel-wonder-man-disney-plus-1235208716/
She-Hulk: Attorney at Law (Season 1 Episode 3)
Out of 5 Faux Stallions
Darryl: .5/5
Brain: .5/5
Title: "The People vs. Emil Blonsky"
Directed by: Kat Coiro
Written by: Francesca Gailes & Jacqueline J. Gailes
Release Date: September 1, 2022
Summary
Walters confronts Blonsky, who explains that he was removed from his cell by the Sorcerer Supreme Wong and that he returned to prison willingly afterwards. While she attempts to contact Wong, news of her appointment as Blonsky's lawyer stirs up public controversy. Her former colleague Dennis Bukowski approaches the superhuman law division for a case involving his ex-girlfriend Runa, a shape-shifting Light Elffrom New Asgard who defrauded him by impersonating Megan Thee Stallion, which gets assigned to Walters' coworker Augustus "Pug" Pugliese. Wong meets with Walters and agrees to testify at Blonsky's parole hearing, during which Blonsky demonstrates his ability to remain in control as the Abomination. While Walters helps Pug win his case, Blonsky is released on parole, but forbidden from transforming again. After participating in a televised interview to tell her side of the story, Walters is attacked by four men armed with Asgardian construction equipment, who were hired by an anonymous client to steal a sample of her blood, though she fights them off.
House of the Dragon (Season 1 Episode 2)
Out of 5 Stolen Dragon Eggs
Darryl: 3.25/5
Brian: 3.5/5
Title: "The Rogue Prince"
Directed by: Greg Yaitanes
Written by: Ryan Condal
Release Date: August 28, 2022
Summary
Six months after Rhaenyra is named the heir, Daemon illegally occupies Dragonstone, supported by loyal City Watch guards. Meanwhile, Prince-Admiral Craghas Drahar, known as the Crab Feeder, menaces the Stepstones at the Triarchy's behest. Rhaenyra's suggestion to show force against Daemon is dismissed, and she is instead relegated to appointing a new Kingsguard knight. Ignoring others' advice, she chooses Ser Criston, an experienced warrior. Ser Otto's daughter, Lady Alicent, has been privately consoling Viserys since his wife's death; she urges him and Rhaenyra to discuss Queen Aemma and his kingly duty to remarry. Lord Corlys and his consort, Rhaenys, propose that Viserys unite their Valyrian houses through marriage with their twelve-year-old daughter, Laena Velaryon. The Small Council learns Daemon stole a dragon egg and intends to marry his mistress Mysaria as a second spouse. Ser Otto and a small detachment sail to Dragonstone to retrieve the egg. Rhaenyra follows on her dragon, Syrax, and forces Daemon to renounce his false claims and return the egg to her. Viserys announces he will wed Lady Alicent, angering Lord Corlys, who then seeks out Daemon to propose an alliance.
Infamous Shirts for Naked Bodies

…

You'll feel "shirty" when you buy our gear from the Flying Pork Apparel Co.
Contact Us
The Infamous Podcast can be found wherever podcasts are found on the Interwebs, feel free to subscribe and follow along on social media. And don't be shy about helping out the show with a 5-star review on Apple Podcasts to help us move up in the ratings.
@infamouspodcast
facebook/infamouspodcast
instagram/infamouspodcast
stitcher
Apple Podcasts
Spotify
Google Play
iHeart Radio
contact@infamouspodcast.com
Our theme music is 'Skate Beat' provided by Michael Henry, with additional music provided by Michael Henry. Find more at MeetMichaelHenry.com.
The Infamous Podcast is hosted by Brian Tudor and Darryl Jasper, is recorded in Cincinnati, Ohio. The show is produced and edited by Brian Tudor.



Subscribe today!