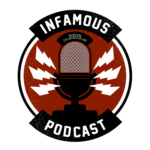 House of the Dragon Showrunners Might be Concussed too
This week on the podcast, Brian and Darryl are talking about Tua and his concussion issues, the worst September Box Office in 25 years, Deadpool 3, The Cincinnati Comic Expo 2022, and Dragon Stuff!
Episode Index
Intro: 0:07
Sports News: 3:06
September Box Office: 21:08
Deadpool 3: 32:07
Cincinnati Comic Expo: 43:07
Dragon Stuff: 52:48
News Bites
Tua Tagovailoa concussion controversy: Some neurologists aren't quick to point an accusatory finger at Dolphins https://sports.yahoo.com/tua-tagovailoa-concussion-controversy-some-neurologists-arent-quick-to-point-accusatory-finger-at-dolphins-181605201.html
Worry, Darling: September Box Office Plummets to Worst Levels in 25 Years https://web.archive.org/web/20220928180858/https://www.thewrap.com/september-box-office-record-lows/
Rumor: Hugh Jackman's Wolverine To Don Classic Yellow Suit In 'Deadpool 3' https://boundingintocomics.com/2022/09/30/rumor-hugh-jackmans-wolverine-to-don-classic-yellow-suit-in-deadpool-3/
House of the Dragon (Season 1 Episode 6)
Out of 5 Your Dad… but He's Really Your Dads
Darryl: 3/5
Brian: 3/5
Title: "The Princess and the Queen"
Directed by: Miguel Sapochnik
Written by: Sara Hess
Release Date: September 25, 2022
Summary
Ten years later, Rhaenyra has given birth to three boys—Jacaerys, Lucerys, and newborn Joffrey. All lack the Targaryen/Velaryon silver hair, but Viserys rejects Alicent's accusation that Laenor is not their father. Alicent tells Aegon that he must prepare to fight Rhaenyra one day for the throne. Daemon and his wife, Laena Velaryon, visit Pentos with daughters Baela and Rhaena. The Prince offers them a lordship in exchange for an alliance against a resurgent Triarchy. Unable to give birth after agonizing labor, Laena commands her dragon Vhagar to incinerate her. Ser Criston, now loyal to Alicent, goads Ser Harwin into attacking him by implying that Harwin fathered Jacaerys, perpetuating rumors of Rhaenyra's infidelity with Harwin. To soothe family tensions, Rhaenyra proposes Jacaerys marry Helaena, Alicent's daughter, which Alicent rejects. Ser Lyonel Strong offers his resignation as Hand of the King. Viserys refuses it but permits Lyonel to escort the disgraced Harwin to Harrenhal. Harwin bids an emotional farewell to Rhaenyra and her children. After Alicent confides to Larys Strong that she wishes her father, Ser Otto, was still the king's Hand, Larys recruits three condemned criminals to start a fire at Harrenhal, killing Lyonel and Harwin. Rhaenyra moves her household to Dragonstone, including Laenor's lover Ser Qarl Correy.
Infamous Shirts for Naked Bodies

…

You'll feel "shirty" when you buy our gear from the Flying Pork Apparel Co.
Contact Us
The Infamous Podcast can be found wherever podcasts are found on the Interwebs, feel free to subscribe and follow along on social media. And don't be shy about helping out the show with a 5-star review on Apple Podcasts to help us move up in the ratings.
@infamouspodcast
facebook/infamouspodcast
instagram/infamouspodcast
stitcher
Apple Podcasts
Spotify
Google Play
iHeart Radio
contact@infamouspodcast.com
Our theme music is 'Skate Beat' provided by Michael Henry, with additional music provided by Michael Henry. Find more at MeetMichaelHenry.com.
The Infamous Podcast is hosted by Brian Tudor and Darryl Jasper, is recorded in Cincinnati, Ohio. The show is produced and edited by Brian Tudor.



Subscribe today!