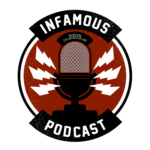 Do the House of the Dragon Showrunners Have a Shrek Problem?
This week on the podcast, Brian and Darryl are talking Dragon Stuff, and MCU casting, and merch rumors.
Episode Index
Intro: 0:07
Wonder Man: 3:30
MCU Toys: 17:20
Dragon Stuff x2: 27:56
News Bites
Rumor: Marvel Seeking To Cast 'Aquaman' Star Yahya Abdul-Mateen II As Race-Swapped Wonder Man https://boundingintocomics.com/2022/10/22/rumor-marvel-seeking-to-cast-aquaman-star-yahya-abdul-mateen-ii-as-race-swapped-wonder-man/
Rumor: Marvel Scaling Back 'Black Panther: Wakanda Forever' Merch Plans Out Of Concern That Sequel's Lack Of T'Challa May Alienate Black Male Audiences https://boundingintocomics.com/2022/10/21/rumor-marvel-scaling-back-black-panther-wakanda-forever-merch-plans-out-of-concern-that-sequels-lack-of-tchalla-may-alienate-black-male-audiences/
House of the Dragon (Season 1 Episode 8)
Out of 5 Conversations with the Wrong Relative
Darryl: 4.25/5
Brian: 4/5
Title: "The Lord of the Tides"
Directed by: Geeta Vasant Patel
Written by: Eileen Shim
Release Date: October 9, 2022
Summary
Six years on, Corlys Velaryon, Lord of the Driftmark, is severely wounded fighting in the Stepstones. His brother, Ser Vaemond, petitions King's Landing to name him Corlys' heir, proclaiming Rhaenyra's son, Lucerys, illegitimate. Rhaenyra and Daemon return to the capital to defend Lucerys' claim. They find King Viserys is bedridden, disfigured, and mentally muddled. Queen Alicent and King's Hand Otto Hightower oversee royal matters. Alicent covers-up Prince Aegon raping a handmaiden. Rhaenyra proposes two marriage arrangements to gain Princess Rhaenys' support. She implores Viserys to defend her succession, quoting Aegon the Conqueror's dream about the Prince That Was Promised. As Vaemond's petition is presented at court, Viserys, barely ambulatory, enters and declares Lucerys the Driftmark heir. Daemon beheads Vaemond when he denounces Rhaenyra as a whore and her children bastards. The family appears to reconcile during a feast, but after Viserys departs, Aemond incites a fight by insinuating Rhaenyra's three eldest sons are illegitimate. Viserys, near death, mutters parts of Aegon the Conqueror's dream, which Alicent believes refers to their son, Aegon. Meanwhile, Alicent's lady-in-waiting, Talya, regularly provides Daemon's former mistress, Mysaria, with information.
House of the Dragon (Season 1 Episode 9)
Out of 5 Blatant Shrek Ripoffs
Darryl: 3.75/5
Brian: 4.15/5
Title: "The Green Council"
Directed by: Clare Kilner
Written by: Sara Hess
Release Date: October 16, 2022
Summary
After Viserys' death, the Small Council plots to crown Prince Aegon. Ser Criston kills Lord Beesbury, who protests Rhaenyra being usurped. Kingsguard Lord Commander Harrold Westerling resigns. Ser Otto delays announcing Viserys' death to fortify the council's position, then coerces House lords' fealty. Those resisting are imprisoned or hanged. Princess Rhaenys, refusing to support Aegon, remains a captive. Otto orders Kingsguard brothers Ser Erryk and Ser Arryk Cargyll to search the city for Aegon, while Alicent sends Criston and Prince Aemond. Mysaria, possibly the White Worm, tells Otto where Aegon is. The Cargylls find Aegon, but Criston and Aemond forcibly take him. Lord Larys tells Alicent that spies, including lady-in-waiting, Talya, are within the Red Keep. Alicent approves eliminating the spy head. Aegon resists being king, but Alicent persuades him otherwise. Meanwhile, King's Landing citizens are herded into the Dragonpit to witness Aegon's coronation. Erryk frees Rhaenys, who enters the Dragonpit caverns. Astride her dragon Meleys, she breaches the grand hall, causing mayhem and confronting the royal usurpers; sparing them, she leaves on dragonback.
Infamous Shirts for Naked Bodies

…

You'll feel "shirty" when you buy our gear from the Flying Pork Apparel Co.
Contact Us
The Infamous Podcast can be found wherever podcasts are found on the Interwebs, feel free to subscribe and follow along on social media. And don't be shy about helping out the show with a 5-star review on Apple Podcasts to help us move up in the ratings.
@infamouspodcast
facebook/infamouspodcast
instagram/infamouspodcast
stitcher
Apple Podcasts
Spotify
Google Play
iHeart Radio
contact@infamouspodcast.com
Our theme music is 'Skate Beat' provided by Michael Henry, with additional music provided by Michael Henry. Find more at MeetMichaelHenry.com.
The Infamous Podcast is hosted by Brian Tudor and Darryl Jasper, is recorded in Cincinnati, Ohio. The show is produced and edited by Brian Tudor.



Subscribe today!