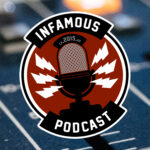 Cal Kestis Rescues a Week of Doldrums
This week on the podcast, Darryl flies solo and gets into some news bites, Ted Lasso, Superman & Lois, and the exciting Jedi Survivor.
News Bites
Karl Urban in talks to be Johnny Cage (Karl Urban in Final Talks to Play Johnny Cage in 'Mortal Kombat 2' at New Line (thewrap.com))
https://www.thewrap.com/mortal-kombat-johnny-cage-actor-karl-urban/
Guardians Vol 3 ('Guardians of The Galaxy: Vol. 3' Spots $17M Thursday: Box Office – Deadline)
https://www.thewrap.com/mortal-kombat-johnny-cage-actor-karl-urban/
Super Mario Bros ('Guardians of The Galaxy: Vol. 3' Spots $17M Thursday: Box Office – Deadline)
https://deadline.com/2023/05/guardians-of-the-galaxy-vol-3-rocketing-to-around-14m-thursday-super-mario-bros-jumping-to-half-billion-u-s-early-box-office-1235357014/
Yellowstone (Yellowstone to End at Paramount, Yellowstone Sequel Moves Forward – The Hollywood Reporter)
https://www.hollywoodreporter.com/tv/tv-news/yellowstone-ending-paramount-sequel-series-release-date-1235480419/
Ted Lasso (Season 3, Episode 8)
Out of 5 "Delete that **** from your phone"
Darryl: 2.7/5
Title: "We'll Never Have Paris"
Directed by: Erica Dunton
Written by: Keeley Hazel & Dylan Marron
Aired: May 3, 2023
Summary:
Michelle, Dr. Jacob, and Henry visit Ted in London. Ted is unsettled to learn Michelle is going to Paris with Dr. Jacob, whom he suspects wants to propose to her. He asks Rebecca's help in investigating the matter, but Rebecca convinces him to let it go and enjoy the time he gets to spend with Henry. Ted, Beard and Henry attend a West Ham game; Nate is privately pleased to see them. Keeley is horrified to discover that a sexually explicit video of her has leaked online. Jack, hoping to preserve her reputation among her wealthy friend circle, has lawyers draft an apology for Keeley to read; Keeley refuses, prompting an argument with Jack. Jamie then visits her and apologizes for failing to delete an email containing Keeley's leaked video, which she sent to him while they dated; the two share a hug. Michelle returns from Paris, and Ted notices she is not wearing a ring.
Superman and Lois (Season 3, Episode 7)
Out of 5 "Seriously, Clark?"
Darryl: 2.5/5
Title: "Forever and Always"
Directed by: Alvaro Ron
Written by: Adam Mallinger
Aired: May 2, 2023
Summary:
The twins beg Lara to use Kryptonian technology to save Lois, but she tells them that it could kill Lois. Clark forces them home and they find Lois's will. At Hob's Bay, Clark interrogates Mannheim and Peia is upset by Lois's questioning. Lois apologizes and asks to be friends, but Mannheim returns and reveals his marriage with Peia to Clark and Lois. Meanwhile, Sarah lashes out at Chrissy, but ultimately joins her for a movie and discovers her edibles. After John intimidates Matteo at lunch with Natalie, Lana advises him to trust Natalie's judgment and he apologizes to Matteo. That night, the twins confront their parents and remind them that Lois is not invincible. Clark and Lois tell them that they feel it is unfair to use technology that they cannot let the world use. Sarah and Lana set off fireworks together. Matteo's parents are revealed to be Mannheim and Peia. In flashbacks, Mannheim resolves to fix up the Suicide Slums and Peia defends him by killing Boss Moxie and those loyal to him with her powers.
Jedi Survivor (PS5)
Takes place 5 years after Fallen Order and Cal Kestis destroying the Holocron that would have allowed him to discover the hidden Force-sensitive children. After leaving his team (Cere, Merrin, Greez) Cal joined up with Saw Guerrera to continue the fight. His frustration mounts as he realizes the Empire continues to gain in strength.
Combat
A significant upgrade to Fallen Order. Dual wield, Cross guard, blaster stance
Visuals
Strong though not Horizon Forbidden Shores level of amazing
Sound
Good voice acting, and great sound effects that remind us we are in the Star Wars Universe
Platforming
Frustrating but rewarding.
Issues
Some graphical glitches, including choppy transitions to and from cut scenes
One game crash
Some hit detection/timing issues against certain enemies
What's on Tap for the Weekend
Citadel (Amazon Prime – Richard Madden, Stanley Tucci, Priyanka Chopra Jonas)
Silo (AppleTV – Tim Robbins, Rebecca Ferguson)
One Championship (Friday @8pm) – Amazon Prime
WWE Backlash (Sat 8PM) – Peacock Network
Kentucky Derby
Infamous Shirts for Naked Bodies

…

You'll feel "shirty" when you buy our gear from the Flying Pork Apparel Co.
Contact Us
The Infamous Podcast can be found wherever podcasts are found on the Interwebs, feel free to subscribe and follow along on social media. And don't be shy about helping out the show with a 5-star review on Apple Podcasts to help us move up in the ratings.
@infamouspodcast
facebook/infamouspodcast
instagram/infamouspodcast
stitcher
Apple Podcasts
Spotify
Google Play
iHeart Radio
contact@infamouspodcast.com
Our theme music is 'Skate Beat' provided by Michael Henry, with additional music provided by Michael Henry. Find more at MeetMichaelHenry.com.
The Infamous Podcast is hosted by Brian Tudor and Darryl Jasper, is recorded in Cincinnati, Ohio. The show is produced and edited by Brian Tudor.



Subscribe today!