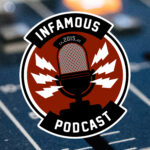 College-Aged Heroes are Greater Than Middle-Aged Assassins.
This week on the podcast Brian and Darryl review episodes 1-5 of Gen V, and the entirety of the Continental.
Episode Index
Intro: 0:07
The Continental: 2:39
Gen-V: 20:11
The Continental (Peacock)
Out of 10 Was the Opening Credits the Best Part of the Shows
Darryl: 5.5/10
Brian: 5.5/10
The Continental: From the World of John Wick (or simply The Continental ) is an American crime-action drama television miniseries developed by Greg Coolidge, Kirk Ward and Shawn Simmons that serves as a spin-off and a prequel in the John Wick franchise. Coolidge and Ward served as showrunners for the series and wrote the scripts alongside Simmons and Ken Kristensen. Albert Hughes directed the first and third episodes, and Charlotte Brändström directed the second. The show stars Mel Gibson and Colin Woodell.
The series premiered on September 22, 2023 on Peacock.
Gen V (Amazon Prime)
Out of 10 How Obsessed with Penises is Evan Goldberg, Craig Rosenberg, and Eric Kripkes (Episodes 1-5)
Darryl: 7.75/10
Brian: 8/10
Gen V is an American superhero television series, developed by Craig Rosenberg, Evan Goldberg, and Eric Kripke, serving as a spin-off of The Boys by Kripke, and based on The Boys comic book story arc "We Gotta Go Now" by Garth Ennis and Darick Robertson. The series serves as the third entry in The Boys franchise.
The series, set concurrently with the fourth season of The Boys, premiered on Amazon Prime Video on September 29, 2023. In October 2023, the series was renewed for a second season.
Infamous Shirts for Naked Bodies

…

You'll feel "shirty" when you buy our gear from the Flying Pork Apparel Co.
Contact Us
The Infamous Podcast can be found wherever podcasts are found on the Interwebs, feel free to subscribe and follow along on social media. And don't be shy about helping out the show with a 5-star review on Apple Podcasts to help us move up in the ratings.
@infamouspodcast
facebook/infamouspodcast
instagram/infamouspodcast
stitcher
Apple Podcasts
Spotify
Google Play
iHeart Radio
contact@infamouspodcast.com
Our theme music is 'Skate Beat' provided by Michael Henry, with additional music provided by Michael Henry. Find more at MeetMichaelHenry.com.
The Infamous Podcast is hosted by Brian Tudor and Darryl Jasper, is recorded in Cincinnati, Ohio. The show is produced and edited by Brian Tudor.



Subscribe today!