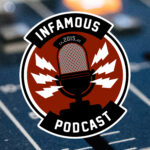 The Best of the Best of the Best… of the Best
Ok, so Brian was sick this week and we were planning on talking current events to record live. Soooo since Brian doesn't have a voice and Johnny is going to Disney World soon and doesn't need to get sick, we proudly present the Exclusive Best of Show we did for the 2017 Ohio Toy and Comic Show, we talk with OTCS promoter Aaron Detrick, interview artist Christian Colbert, and talk Avatar the Last Airbender, Captain America Civil War, Voltron Legendary Defender, X-Men Apocalypse, and Strange Things.
We will be back next week with the show we intended to do this week. Thanks, and enjoy!
Contact Us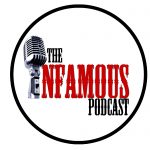 The Infamous Podcast can be found wherever podcasts are found on the Interwebs, feel free to subscribe and follow along on social media. And don't be shy about helping out the show with a 5-star review on iTunes to help us move up in the ratings.
@infamouspodcast
facebook/infamouspodcast
instagram/infamouspodcast
stitcher
iTunes
Google Play
contact@infamouspodcast.com
The music in this episodes is Moose from Bensound.com. The Infamous Podcast is Johnny Pottorf and Brian Tudor, and is produced and edited by Brian Tudor.

Subscribe today!