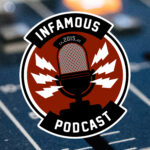 Fantastic Rogue Nation 
In this weeks episode out heroes have a special guest (Johnny Pottorf), who was the catalyst for the introduction of our hosts, because of this we went more than a little long so please enjoy this super-sized episode of The Infamous Podcast.
Quick hits
Origin "Episode" How the Infamous Podcast was born, with a special guest star… #CertifiedInfamous
Fantastic Four – Predictions
#BlackComicsMatter/Comics Alliance Article
Main topic
Strange Fruit (W) Mark Waid (A) J.G. Jones
Black Creative Teams on current books… suggestions for characters for them to write
Top 5… Cop or Drop
Blasphemy
B-Tudor's unabashed love of the movie Hudson Hawk
Rotten Tomatoes Rating: 24%
Directed by: Michael Lehmann (Heathers, 40 Days and 40 Nights)
Produced by: Joel Silver (The Matrix, Die Hard)
Screenplay by: Steven E. de Souza (Die Hard, The Running Man)
Screenplay by: Daniel Waters (Batman Returns, Demolition Man)
Story by: Bruce Willis & Robert Kraft
Starring:
Bruce Willis
Danny Aiello
Andie MacDowell
James Coburn
Sandra Bernhard
Richard E. Grant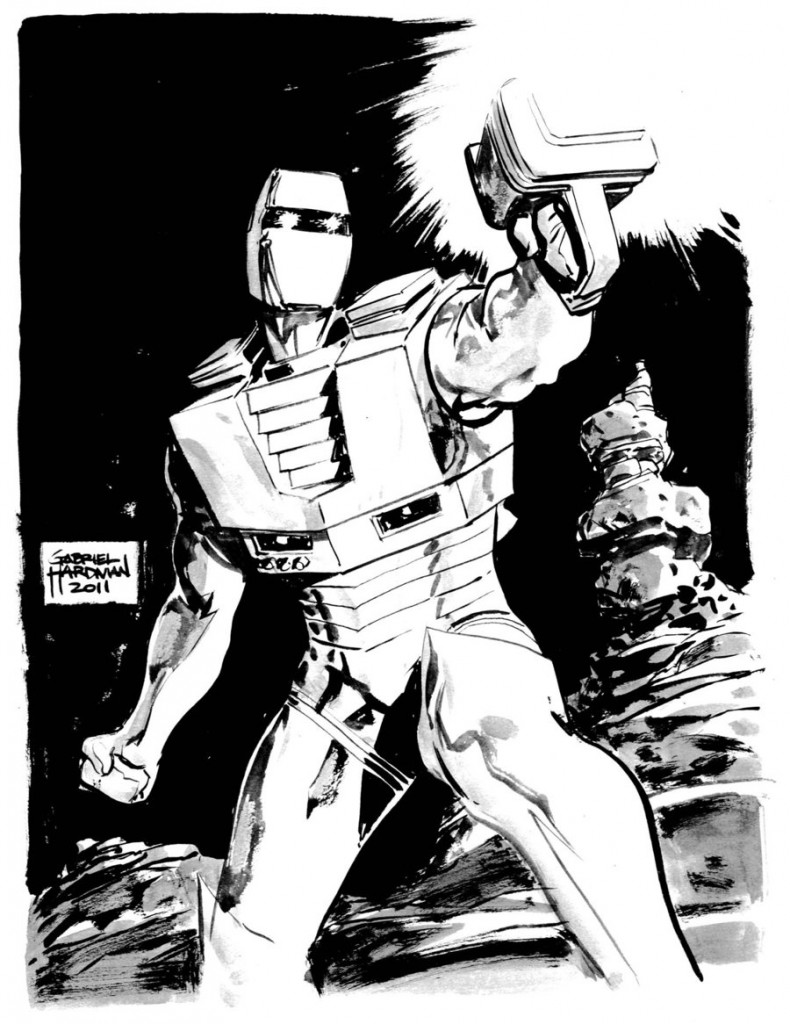 Throwback
Rom the Space Knight
Publisher: Marvel Comics
First appearance: Rom #1 (December 1979)
Created by:
Bing McCoy (toy design)
Bill Mantlo (writer)
Sal Buscema (artist)
Did You Know? "Rom The Space Knight" was a toy co-created by Scott Dankman, Richard C. Levy, and Bryan L. McCoy. It was sold to Parker Brothers, and was the inspiration for the comic book series. The toy was originally named COBOL after the programming language but was later changed to "Rom" after ROM (read-only memory) by Parker Brothers executives.
What The Flick?
Mission Impossible: Rogue Nation
Directed & Written by: Christopher McQuarrie (Jack Reacher, The Way of the Gun)
Produced by J. J. Abrams Bryan Burk Tom Cruise David Ellison Dana Goldberg Don Granger
Story by Christopher McQuarrie (The Usual Suspects, Valkyrie) & Drew Pearce (Iron Man 3, Marvel One-Shot: All Hail the King)
Based on Mission: Impossible by Bruce Geller
Starring:
Tom Cruise
Jeremy Renner
Simon Pegg
Rebecca Ferguson
Ving Rhames
Sean Harris
Alec Baldwin
The Infamous Podcast can be found wherever podcasts are found on the Interwebs, here's where to go:
@infamouspodcast
facebook/infamouspodcast
soundcloud
stitcher
iTunes
theinfamouspodcast@gmail.com
The intro and outro music is Pomade by Silent Partner. The Infamous Podcast is produced and edited by Brian Tudor.