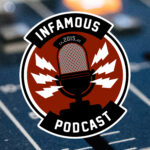 Shake It Up!
Episode 42 is here! Johnny and Brian are joined by CaitiRock, our resident tabletop and gaming expert, and we are talking Game of Thrones in a non-spoilery way, the new Punisher series, M.A.S.K.'s return to comics and big shake up with the Flash movie!
Game of Thrones Season 6 Episode 2 Home
Wow! What an episode… no spoilers but Johnny and Brian chat about the craziness of this episode and make some predictions for what is coming with the remaining 7 episodes of season 6.
Netflix Picks up the Punisher for a Series
Netflix has ordered a full first season of "Marvel's The Punisher," continuing their unprecedented collaboration with Marvel Television.
Jon Bernthal will reprise his role as Frank Castle, introduced to fans earlier this year in the second season of the Netflix original series "Marvel's Daredevil," with Steve Lightfoot ("Hannibal") serving as Executive Producer and Showrunner in addition to writing the series' first two episodes.
Source: Marvel.com
M.A.S.K. Comes to Comics
Joining other recent Hasbro additions to the IDW Publishing slate, ROM and Micronauts, M.A.S.K. will become the latest property to receive its own comic series.
"We are so proud to be able to continue growing the impressive relationship between IDW Publishing and Hasbro with this new M.A.S.K. comic series," said IDW Managing Editor David Hedgecock. "We can't wait to bring the high-octane, unique, brand of storytelling to this book that we know fans of M.A.S.K. will expect!"
Source: IDW Publishing
Flash Movie Director Runs Off
Director Seth Grahame-Smith exits The Flash movie over creative differences. According to The Hollywood Reporter Grahame-Smith, the author and screenwriter of Pride & Prejudice & Zombies and Abraham Lincoln: Vampire Hunter, is walking away from the project due to "creative differences."
WB "will retain" the script Grahame-Smith penned, which is based on a treatment written by Phil Lord and Christopher Miller (The Lego Movie, 21 Jump Street).
The Flash is scheduled for released on March 3, 2018.
Source: Comicbook.com
New Comics This Week
Johnny
4001 AD #1
AFTERSHOCK GENESIS #1
CONTEST OF CHAMPIONS #8
DUNGEONS & DRAGONS (2016) #1
EMPRESS #2
FLASH #51
GREEN LANTERN #52
KINGS QUEST #1
LEGEND #1
PREDATOR LIFE AND DEATH #3
PUNISHER #1
ROUGH RIDERS #2
SHERIFF OF BABYLON #6
SPIDER-MAN 2099 #10
STAR TREK MANIFEST DESTINY #2
STAR WARS POE DAMERON #2
SURVIVORS CLUB #8
THUNDERBOLTS #1
UNFOLLOW #7
VIOLENT #4
WALKING DEAD #154
WOODS #22
Brian
4001 AD #1 CVR B LOTAY
AMAZING SPIDER-MAN #12
CAPTAIN AMERICA SAM WILSON #9
GREEN ARROW #52
GREEN LANTERN #52
INVINCIBLE IRON MAN #9
MOON KNIGHT #2
NOVA #7
SPIDER-MAN 2099 #10
STAR WARS POE DAMERON #2
UNCANNY X-MEN #7
UNFOLLOW #7
X-MEN 92 #3 
Contact Us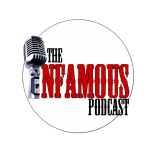 The Infamous Podcast can be found wherever podcasts are found on the Interwebs, feel free to subscribe and follow along on social media. And don't be shy about helping out the show with a 5 star review on iTunes to help us move up in the ratings.
@infamouspodcast
facebook/infamouspodcast
stitcher
iTunes
contact@infamouspodcast.com
The music in this episodes is Pomade by Silent Partner. The Infamous Podcast is Johnny Pottorf and Brian Tudor, and is produced and edited by Brian Tudor.

Subscribe today!