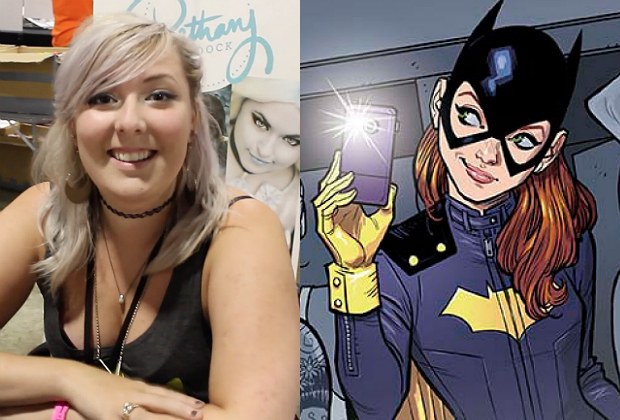 Babs Tarr and How the Internet Influences the Comic Industry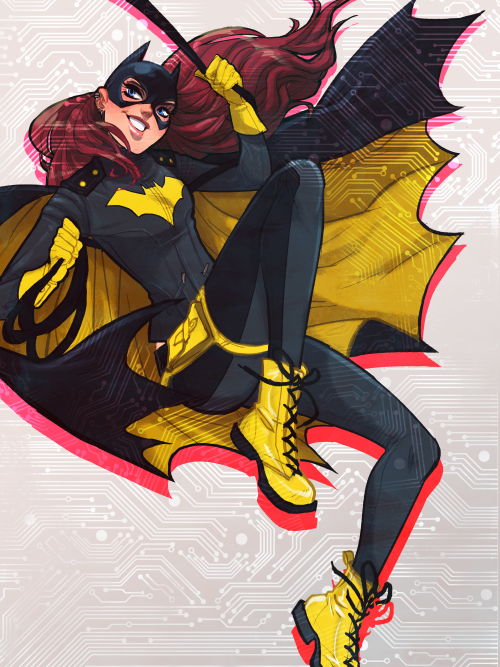 Babs Tarr was an illustrator of popular fan art when she got the email that changed her life. From "out of the blue", Cameron Stewart emailed her about the possibility of being the artist on the new Batgirl series. She never thought it could happen, but it did. Tarr, previously best known for her fan art depicting the Sailor Scouts as motorcycle babes, became an overnight sensation in the comics world. Batgirl #35, the first issue of the revamp, sold over 62,000 copies in its first week. Cosplayers immediately fell in love with the new look, and the yellow Doc Marten boots worn by Barbara Gordon sold out online. Babs has also been nominated for an Eisner award for her work on the series. For DC to hire an illustrator who had never drawn sequential art to helm a book that was so popular was a huge leap of faith. Luckily for all of us, it paid off.
Batgirl of Burnside was a "soft reboot" done as part of the New52. The series was coming off of a highly successful run written by Gail Simone with art by Ardian Syaf. With this new team, the style of the comic completely changed, not just with the art but also the overall tone of the book. Barbara Gordon became a stylish PhD student, living in the Burnside area of Gotham. She had new roommates and was starting at a new school. She was a young woman going through life changes that so many of us can relate to. In the first issues, we saw her new friends and old friends meet, her new job be jeopardized, and her reputation take a hit online. This world that Barbara lives in looks an awful lot like ours, which fans everywhere relate to and enjoy. The fact that there is now a 20-something woman on the creative team doesn't hurt with that.
In an interview with The Mary Sue, Tarr said, "The Batgirl process goes as follows: Brenden and Cameron write the script. It is hilarious and fun. I put my two cents in on a moment or two and sometimes they change it which is really cool 'cause I'm just the artist and they are the writers, so they totally don't have to, but I think they do take into account that I'm also the audience, so I'm the one to please, haha!"
While Tarr has widely stated that the series began with Stewart doing layouts with her penciling over them, she is now branching out and doing more on her own. Regardless of who designed the overall pages, the style of the book has always been pure Babs Tarr. Her version of Barbara Gordon looks like a college student with great style. The art of the book looks more like Manga than what you are used to seeing in a superhero comic. As a fan of indie comics over The Big Two, I personally love this look! The art and the layouts combine to create a book that is easier to read for those of us who just don't get into standard superhero book art. The new Batgirl looks more like The Wicked + The Divine than Batman.
However, the reaction to the book has not been all positive. Many comic fans deride the new Babs Gordon as "hipster" or "a spoiled brat". Fans of more "traditional" comics have spoken out against the new direction. DC itself has put a moratorium on "Batgirling", a term that refers to making books that are more quirky and move away from the continuity-laden series of the past. While Batgirl herself will likely be unaffected (sales are still high), the chance for other creators to branch out with other titles is now going to be limited. One wonders if that is a smart decision for DC, considering the strong sales numbers for Batgirl, Harley Quinn, and other "Batgirling" titles like Gotham Academy. As a newer comic reader, I prefer the style of artists like Tarr and find myself reading more books by Image or IDW than DC or Marvel.
To all the artists out there, dreaming of working in comics, Babs Tarr is proof positive that anything is possible. Keep doing what you do and put your work out there. You never know who might see it!