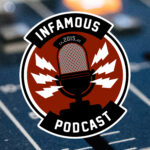 The Trials of Leadership
This week Johnny and Brian are talking about characters they deem to be either the best leaders… or the worst! What is true leadership? What does it take to be the best (or worst) leader? Plus news on the Ohio Toy and Comic Show and friend of the show Christian Colbert. And Happy 25th Birthday Image Comics… go rent that car!
Leaders, the Good, The Bad, the Evil!
The Good
Johnny
Jean-Luc Picard (Star Trek: The Next Generation)
John Sheridan (Babylon 5)
Albus Dumbledore (Harry Potter)
Brian
Princess Leia (Star Wars)
Ned Stark (Game of Thrones)
Paul Muad'dib Atreides (Dune)
The Bad
Johnny
The Governor (The Walking Dead comic)
President Snow (The Hunger Games trilogy)
Khan Noonien Singh (Star Trek: TOS, Star Trek II)
Brian
William Stryker (X-Men)
Gaius Baltar (Battlestar Galactica)
Tywin Lannister (Game of Thrones)
New Comics This Week
Johnny
A&A #12
BACK TO THE FUTURE #16
CHAMPIONS #5
COLOR YOUR OWN WOLVERINE TP
EVERAFTER FROM THE PAGES OF FABLES #6
FAITH (ONGOING) #8
GREEN LANTERNS #16
IMAGE PLUS #10 (WALKING DEAD HERES NEGAN PT 10)
INVINCIBLE #132
MARVEL PREVIEWS
NIGHTWING #14
PAPER GIRLS #11
PLANET OF APES GREEN LANTERN #1
PREVIEWS
SPIDER-MAN 2099 #20
STAR WARS #28
STAR WARS DARTH MAUL #1
TRUE BELIEVERS WOLVERINE VS HULK#1
WALKING DEAD #163
WOODS #29
Brian
ALL NEW X-MEN #1.MU
ALL NEW X-MEN #18 IVX
BATMAN #16
CHAMPIONS #5
INVINCIBLE #132
NIGHTWING #14 VAR ED
NOVA #3
PAPER GIRLS #11
SPIDER-MAN 2099 #20
STAR WARS #28
STAR WARS DARTH MAUL #1
TRANSFORMERS LOST LIGHT #2
WALKING DEAD #163
Contact Us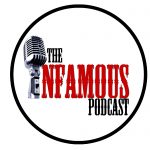 The Infamous Podcast can be found wherever podcasts are found on the Interwebs, feel free to subscribe and follow along on social media. And don't be shy about helping out the show with a 5-star review on iTunes to help us move up in the ratings.
@infamouspodcast
facebook/infamouspodcast
stitcher
iTunes
Google Play
contact@infamouspodcast.com
The music in this episodes is Moose from Bensound.com. The Infamous Podcast is Johnny Pottorf and Brian Tudor, and is produced and edited by Brian Tudor.

Subscribe today!