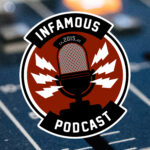 Save Our Heroes!
On this week's exciting episode of the Infamous Podcast Johnny and Brian are joined once again by David Griffin, and they are talking Young Justice's possible Netflix revival, Star Wars Rebels season 2.B and the big possible twist in Legends of Tomorrow episode Marooned.
Special Guest David Griffin Returns!
Our buddy from the left coast returns to help us break down this week in the world of geek.
If you don't remember you can find David weekly on several of the Collider Video shows on YouTube, he is also on the ThinkHero YouTube channel and he writes for ScreenRant covering several TV shows.
Young Justice on Netflix?

The internet is frothing at the keyboard for Netflix to rescue Young Justice with a season 3. The fans want it, the creators want it, and the voice actors want it. So the big question remains, Does Warner Bros. and DC Entertainment Want it?
Star Wars Rebels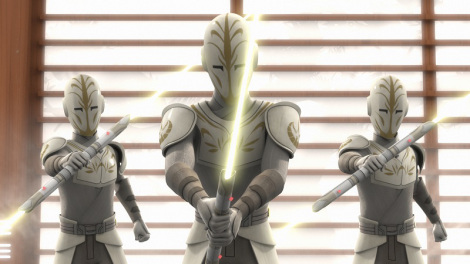 In season 2 episode 16 Shroud of Darkness, the Star Wars Rebels team dropped some major bombs and finally paid off on some of the amazing scenes we saw in the season 2.B trailer earlier this year.
Here is a redcap of some of the big moments
– The Grand Inquisitor's identity revealed and he warns Kanan about Ezra's future.
– Yoda and Ezra have a conversation about where Ezra needs to go next
– Karan becomes a Jedi Knight
– Ashoka Tano knows the truth about Anakin Skywalker
– Darth Vader and the Empire find the Jedi Temple on Lothal
Legends of Tomorrow
Legends of Tomorrow showed off the Wave Rider's space traveling prowess, introduced Space Time Pirates, The Aton takes a spacewalk and get's the girl and showed how Rip Hunter met his lady love and the trouble it caused for the young Time Master lieutenant on the rise.
Oh, and did Captain Cold kill Heatwave?
Plus… Do all of the Time Masters' ships on-board computers have different names starting with "G"? We know Gideon, but get to meet Gary and Gilbert in this episode.
Comics This Week
Johnny
AGENTS OF SHIELD #3
BLACK JACK KETCHUM #4
DARK AND BLOODY #2
DESCENDER #11
ESCAPE FROM NEW YORK #15
FABLES THE WOLF AMONG US #15
GREEN LANTERN CORPS EDGE OF OBLIVION #3
HAUNTED MANSION #1
NEW ROMANCER #4
NINJAK #13
SLASH & BURN #5
SPIDER-MAN 2099 #8
STAR TREK ONGOING #55
VORACIOUS #2
X-FILES DEVIATIONS (ONE SHOT)
Brian
AMAZING SPIDER-MAN #9
BATMAN AND ROBIN ETERNAL #23
DOCTOR STRANGE #6
GREEN LANTERN CORPS EDGE OF OBLIVION #3
GUARDIANS OF GALAXY #6
MIGHTY THOR #5
SPIDER-MAN 2099 #8
VOLTRON FROM THE ASHES #6
Contact Us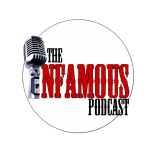 The Infamous Podcast can be found wherever podcasts are found on the Interwebs, feel free to subscribe and follow along on social media. And don't be shy about helping out the show with a 5 star review on iTunes to help us move up in the ratings.
@infamouspodcast
facebook/infamouspodcast
stitcher
iTunes
theinfamouspodcast@gmail.com
The music in this episodes is Pomade by Silent Partner. The Infamous Podcast is Johnny Pottorf and Brian Tudor, and is produced and edited by Brian Tudor.

Subscribe today!