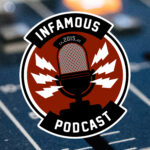 New Year, New Stuff to Geek Out About!
2017 had some pretty great movies, TV shows, and comics. 2018 will look to top the previous year with a whole new slate of movies, TV, and comics! Here are just a few of the many things Johnny and Brian are looking forward to in the new year.
What We Want to See in 2018
Movies
Pacific Rim Uprising
Black Panther
Avengers Infinity War
Incredibles 2
New Mutants
Deadpool 2
Spider-Man: Into the Spiderverse
Ready Player One
Mortal Engines
Godzilla: King of All Monsters Whoops! This is a 2019 movies.. my bad! -b
Jurassic World: Fallen Kingdom
Ant-Man and the Wasp
X-Men Dark Phoenix
Solo: A Star Wars Story
A Wrinkle in Time
Tomb Raider
Aquaman
Mary Poppins Returns
The Predator
Venom
Wreck It Ralph 2
TV Shows
Fahrenheit 451 (HBO)
Black Lighting (CW)
Westworld (HBO)
Cloak and Dagger (Freeform)
Altered Carbon (Netflix)
Jessica Jones (Netflix)
Electric Dreams (Amazon)
Mosaic (HBO)
Jack Ryan (Amazon)
Counterpart (Starz)
Comic Books
Superman (Bendis) (DC Comics)
X-Men Red (Marvel)
Kick-Ass (Image)
Hit-Girl (Image)
Oblivion Song (Image)
Invincible Final Issue (Image)
New Comics This Week – Sponsored by comiXology

Johnny
COLOR YOUR OWN BLACK PANTHER TP
NO 1 WITH A BULLET #3
PAPER GIRLS #19
PLANET OF THE APES URSUS #1
SECRET WEAPONS #0
STAR WARS #41
STAR WARS ADV FORCES OF DESTINY LEIA
WALKING DEAD #175
Brian
ASTONISHING X-MEN #7
BATMAN #38
NIGHTWING #36
PHOENIX RESURRECTION RETURN JEAN GREY #2
STAR WARS #41
WALKING DEAD #175
X-MEN GOLD #19
X-MEN GRAND DESIGN #2
Contact Us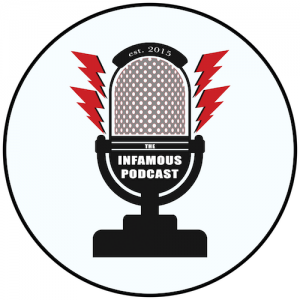 The Infamous Podcast can be found wherever podcasts are found on the Interwebs, feel free to subscribe and follow along on social media. And don't be shy about helping out the show with a 5-star review on Apple Podcasts to help us move up in the ratings.
@infamouspodcast
facebook/infamouspodcast
instagram/infamouspodcast
stitcher
Apple Podcasts
Google Play
contact@infamouspodcast.com
The music in this episodes is Moose from Bensound.com. The Infamous Podcast is Johnny Pottorf and Brian Tudor, and is produced and edited by Brian Tudor.

Subscribe today!