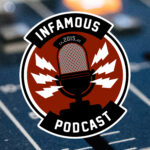 Lions in Space
This week on the podcast Johnny and Brian are talking about the "fan" reaction to the teaser trailer for the upcoming Star Wars: The Resistance. Then are review the first half Voltron: Legendary Defender season 7.
Star Wars: The Resistance
Summary
The series, starting out a few months before the events of The Force Awakens, follows Kazuda Xiono, a pilot who is recruited into the Resistance to spy on the growing threat of the First Order.
Crew
Created by
Dave Filoni
Based on Star Wars by
George Lucas
Composer(s)
Michael Tavera (Based on themes by John Williams)
Original network
Disney Channel
Original release
October 7, 2018
Cast
Main
Christopher Sean as Kazuda Xiono
Bobby Moynihan as Orka
Suzie McGrath as Tam Ryvora
Scott Lawrence as Jarek Yeager
Myrna Velasco as Torra Doza
Josh Brener as Neeku
Donald Faison as Hype Fazon
Jim Rash as Flix
Rachel Butera as General Leia Organa
Guest
BB-8
Oscar Isaac as Poe Dameron
Gwendoline Christie as Captain Phasma
Voltron: Legendary Defender – Season 7
Summary
In season 7 of Voltron Legendary Defender, the Paladins are on the path home after their battle with Lotor. However, with the Lions low on the power and the team low on allies, they are trying desperately to make it back to Earth in time to save the day.
Episodes
1 "A Little Adventure"
2 "The Road Home"
3 "The Way Forward"
4 "The Feud!"
5 "The Ruins"
6 "The Journey Within"
New Comics This Week – Sponsored by comiXology

Johnny
BLACK HAMMER AGE OF DOOM #4
DIE DIE DIE #2
MOON GIRL AND DEVIL DINOSAUR #34
STAR WARS DARTH VADER #20
STAR WARS DOCTOR APHRA #23
Brian
AMAZING SPIDER-MAN #4
DETECTIVE COMICS #987
DIE DIE DIE #2
LEGEND OF KORRA TP VOL 03 TURF WARS PT 3
STAR WARS DARTH VADER #20
STAR WARS DOCTOR APHRA #23
X-MEN GOLD #34
X-MEN RED #7
Contact Us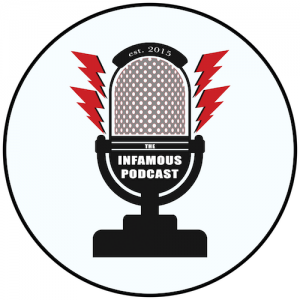 The Infamous Podcast can be found wherever podcasts are found on the Interwebs, feel free to subscribe and follow along on social media. And don't be shy about helping out the show with a 5-star review on Apple Podcasts to help us move up in the ratings.
@infamouspodcast
facebook/infamouspodcast
instagram/infamouspodcast
stitcher
Apple Podcasts
Google Play
contact@infamouspodcast.com
The music in this episodes is Moose from Bensound.com. The Infamous Podcast is Johnny Pottorf and Brian Tudor and is produced and edited by Brian Tudor.

Subscribe today!