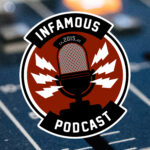 Marvel Comics is All-New All-Different
This week Johnny and Brian talk about the premier of the trailer for Preacher on AMC, Agents of S.H.I.E.L.D., and they take a look at all of the current and forthcoming All-New All-Different Marvel books coming out over the next few months.
Preacher Trailer Review
Preacher is the story of Jesse Custer (Dominic Cooper, Agent Carter), a conflicted preacher in a small Texas town who is inhabited by a mysterious entity that allows him to develop a highly unconventional power. Jesse, his ex-girlfriend, Tulip (Ruth Negga, Agents of S.H.I.E.L.D.), and an Irish vampire named Cassidy (Joseph Gilgun, This Is England) embark on a journey to, literally, find God.Preacher Trailer Review
The All-New All-Different Comics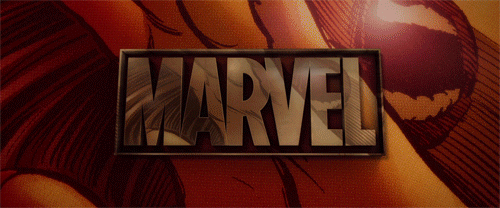 A-Force Vol. 2
Agents of S.H.I.E.L.D.
All-New, All-Different Avengers
All-New Hawkeye Vol. 2
All-New Inhumans
All-New Wolverine
All-New X-Men Vol. 2
The Amazing Spider-Man Vol. 4
Angela: Queen of Hel
Astonishing Ant-Man
Black Knight Vol. 4
Black Panther Vol. 6
Black Widow Vol. 6
Blade Vol. 7
Captain America: Sam Wilson
Captain Marvel Vol. 9
Carnage Vol. 2
Contest of Champions
Daredevil Vol. 5
Deadpool Vol. 4
Doctor Strange Vol. 4
Drax
Extraordinary X-Men
Gamora
Guardians of the Galaxy Vol. 4
Guardians of Infinity
Hercules Vol. 4
Howard the Duck Vol. 6
Howling Commandos of S.H.I.E.L.D
Hyperion
Illuminati
International Iron Man
Invincible Iron Man Vol. 2
Karnak
The Mighty Thor Vol. 2
Mockingbird
Moon Girl and Devil Dinosaur
Moon Knight Vol. 6
Ms. Marvel Vol. 4
New Avengers Vol. 4
Nighthawk Vol. 2
Nova Vol. 6
Old Man Logan Vol. 2
Patsy Walker A.K.A Hellcat
Power Man and Iron Fist Vol. 3
Punisher Vol. 11
Red Wolf Vol. 2
Rocket Raccoon and Groot
Scarlet Witch Vol. 2
Silk Vol. 2
Silver Surfer Vol. 8
Spider-Gwen Vol. 2
Spider-Man Vol. 2
Spider-Man 2099 Vol. 3
Spider-Man/Deadpool
Spider-Woman Vol. 6
Spidey
Squadron Supreme Vol. 4
Star-Lord Vol. 2
Starbrand and Nightmask
Totally Awesome Hulk
Ultimates Vol. 4
The Unbeatable Squirrel Girl Vol. 2
Uncanny Avengers Vol. 3
Uncanny Inhumans
Uncanny X-Men Vol. 4
Venom: Spaceknight
The Vision Vol. 3
Web Warriors
Weirdworld Vol. 2
X-Men '92 Vol. 2
X-Men: Worst X-Man Ever
Agents of S.H.I.E.L.D. Reveal:
Crack pot theories pay off as this week's episode featured a pretty huge reveal… the identity of the Inhuman hunting machine Lash! Plus Mockingbird is back in action!
Comics This Week:
Johnny:
ALIENS VAMPIRELLA #3
CITIZEN JACK #1
EXMORTIS #1
EXTRAORDINARY X-MEN #1
GREEN LANTERN #46
HERCULES #1
JAMES BOND #1
KLAUS #1
NINJAK #9
NOVA #1
PACIFIC RIM TALES FROM THE DRIFT #1
PAPER GIRLS #2
SHERLOCK HOLMES 7 PER-CENT SOLUTION #4
STAR WARS #11
SURVIVORS CLUB #2
TOIL & TROUBLE #3
UNCANNY X-MEN #600
UNFOLLOW #1
VELVET #12
WE STAND ON GUARD #5
WOODS #17
Brian:
AMAZING SPIDER-MAN #3
BATMAN AND ROBIN ETERNAL #5
DOCTOR STRANGE #2
DRAX #1
EXTRAORDINARY X-MEN #1
GREEN ARROW #46
GREEN LANTERN #46
INVINCIBLE IRON MAN #3
JAMES BOND #1
NOVA #1
PACIFIC RIM TALES FROM THE DRIFT #1
PAPER GIRLS #2
STAR WARS #11
UNCANNY X-MEN #600
UNFOLLOW #1
VISION #1
WE STAND ON GUARD #5
Contact Us
The Infamous Podcast can be found wherever podcasts are found on the Interwebs, feel free to subscribe and follow along on social media. And don't be shy about helping out the show with a 5 star review on iTunes to help us move up in the ratings.
@infamouspodcast
facebook/infamouspodcast
stitcher
iTunes
theinfamouspodcast@gmail.com
The music in this episodes is Pomade by Silent Partner. The Infamous Podcast is Johnny Pottorf and Brian Tudor, and is produced and edited by Brian Tudor.