Star Trek, Rickman & Bowie… Oh My!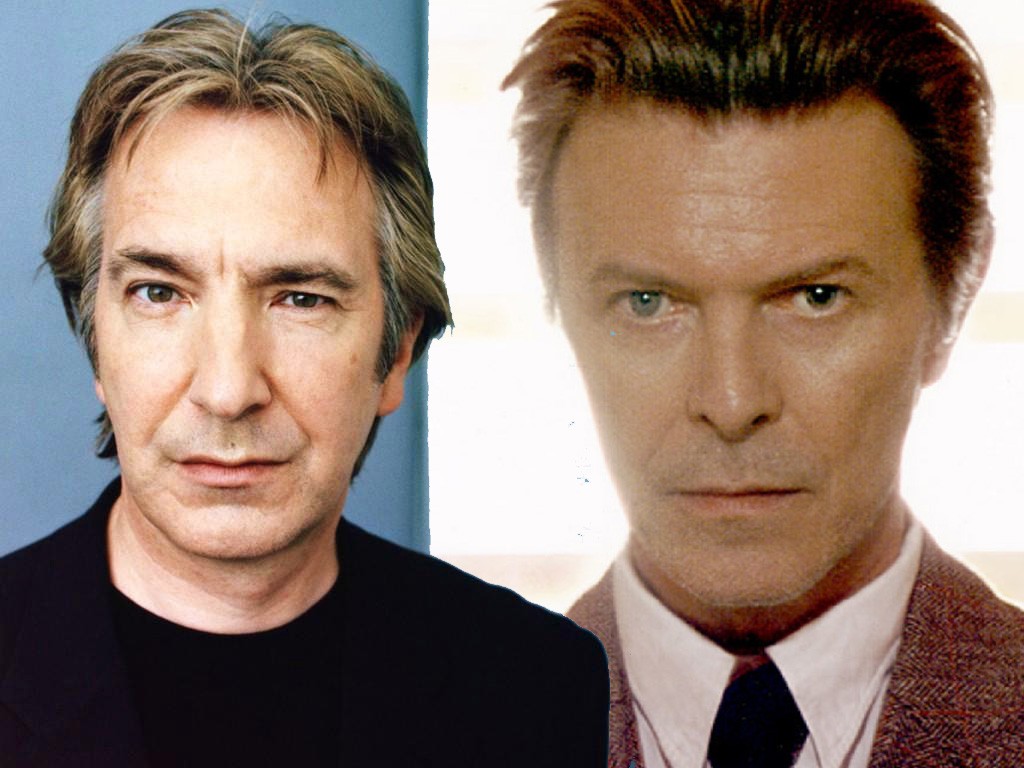 On this episode of the Infamous Podcast Johnny and Brian share their sorrow in the passing of Alan Rickman and David Bowie, talk Batman vs. Superman, ask WTF about The Martian winning the Golden Globe for Best Comedy and they review Star Trek: Into Darkness.
RIP Alan Rickman/RIP David Bowie
Today we learned about the passing of acting legend Alan Rickman. Rickman is best known as Hans Gruber and Severus Snape, but had stand out performances in Galaxy Quest, Dogma, Love Actually and too many more to count. Rickman was 69 and passed due to cancer.
Earlier this week David Bowie, also 69, also suffering from cancer passed away. Bowie was one of the true innovators in music for the past 40 years, he also had stand out performance as the Goblin King in Labyrinth.
Where did he get that Bat-License?
Batman vs Superman new TV Spot Batmobile tries to run Superman over… crashes… cheesy dialogue
Batman TV Series 50th Anniversary
This week we celebrated the 50th Anniversary of the Batman TV Series staring Adam West and Burt Ward. And in true Lego fashion they released one of the most amazing sets to date… the Wayne Manor/Batcave.
Golden Globes WTF
The Martian Wins Golden Globe for best Comedy (and other award winners.
Review Star Trek Into Darkness
What happened to J.J. Abrams' sophomore outing with the Enterprise? In a word… Khaaaaaaaaaaaaaaaaaaaan!
Comics This Week
Johnny
AGENTS OF SHIELD #1
ALL NEW ALL DIFFERENT AVENGERS #3
BACK TO THE FUTURE #4
BLACK JACK KETCHUM #2
CITIZEN JACK #3
DARTH VADER #15
DESCENDER #9
DR MIRAGE SECOND LIVES #2
FASTER THAN LIGHT #5
FROM UNDER MOUNTAINS #4
HUCK #3
MIGHTY MORPHIN POWER RANGERS #0
NEW ROMANCER #2
NINJAK #11
REBELS #10
RED WOLF #2
SECRET WARS #9
SLASH & BURN #3
STAR TREK ONGOING #53
VIOLENT #2
WALKING DEAD #150
WEB WARRIORS #3
Brian
ALL NEW X-MEN
BATMAN AND ROBIN ETERNAL #15
CAPTAIN AMERICA SAM WILSON #5
DARTH VADER #15
EXTRAORDINARY X-MEN #5
FASTER THAN LIGHT #5
GUARDIANS OF GALAXY #4
HUCK #3
MIGHTY THOR #3
MIGHTY MORPHIN POWER RANGERS #0
ROBIN WAR #2
SECRET WARS #9
WALKING DEAD #150
Contact Us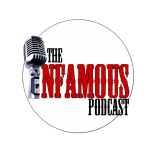 The Infamous Podcast can be found wherever podcasts are found on the Interwebs, feel free to subscribe and follow along on social media. And don't be shy about helping out the show with a 5 star review on iTunes to help us move up in the ratings.
@infamouspodcast
facebook/infamouspodcast
stitcher
iTunes
theinfamouspodcast@gmail.com
The music in this episodes is Pomade by Silent Partner. The Infamous Podcast is Johnny Pottorf and Brian Tudor, and is produced and edited by Brian Tudor.