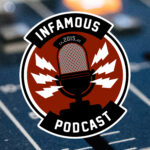 Camping Out In Front of Hall H for Next Year
The Mecca of geekery has come and gone for the 2016 San Diego Comic-Con (SDCC)! But now armed with their secret agent Johnny and Brian are ready to sit down with David Griffin to talk about all the trailers, news and premiers that took place at SDCC 2016!
Joined by Special SDCC Corespondent and friend of the show David Griffin!
Find David online:
@griffinde (Twitter & Instagram)
Collider Video on YouTube
The Schmoes Know on YouTube
Screen Rant
The Complete Guide to Comic-Con
Here is the complete guide to all this SDCC from our friends at Rolling Stone!
News Bites
X-Men The Death of X 
SDCC Trailers
American Gods
Legion
The Killing Joke
The Lego Batman Movie
Kong: Skull Island
SDCC Recap
Marvel
Agents of SHIELD
Daredevil
Luke Cage
Iron Fist
Jessica Jones
The Defenders
Guardians of the Galaxy
Thor: Ragnarok
Captain Marvel
Doctor Strange
DC Comics
Arrow
The Flash
Legends of Tomorrow – Legion of Doom!
Supergirl
Wonder Woman
Justice League
Suicide Squad
Geoff Johns Promotion
New Comic Books This Week
Johnny
4001 AD #3
ACTION MAN #2
ALL NEW ALL DIFFERENT AVENGERS #12
AMERICAN MONSTER #4
AUTUMNLANDS TOOTH & CLAW #12
BLACK PANTHER #4
CAPTAIN AMERICA STEVE ROGERS #3
CIVIL WAR II #4
CRYPTOCRACY #2
DIVINITY II #4
FLASH #3
FUTURE QUEST #3
GUIDEBOOK MARVEL CINEMATIC UNIVERSE MARVELS GOTG
HAL JORDAN AND THE GREEN LANTERN CORPS #1
HAUNTED MANSION #5
HORRORHOUND #60
IMAGE PLUS #4
MOON GIRL AND DEVIL DINOSAUR #9
NIGHTWING #1
OUTCAST BY KIRKMAN & AZACETA #19 (MR)
PREDATOR VS JUDGE DREDD VS ALIENS #1
PREVIEWS #335 AUGUST 2016
ROM #1
STAR WARS FORCE AWAKENS ADAPTATION #2 (OF 6)
TITANS #1
TOTALLY AWESOME HULK #9
X-O MANOWAR #48
Brian
ARCHIE #10 CVR B VAR ELLIOT FERNANDEZ
CAPTAIN AMERICA STEVE ROGERS #3
CAPTAIN MARVEL #7 CW2
CIVIL WAR II #4
DETECTIVE COMICS #937
DRIFTER #13 CVR A KLEIN
EXTRAORDINARY X-MEN #12 AW
HAL JORDAN AND THE GREEN LANTERN CORPS #1 VARIANT
IMAGE PLUS #4
INTERNATIONAL IRON MAN #5
JUPITERS LEGACY VOL 2 #2 (OF 5) CVR A QUITELY
MIGHTY THOR #9
MOON GIRL AND DEVIL DINOSAUR #9
NIGHTWING #1
THIEF OF THIEVES #33
TITANS #1 VARIANT
MOON GIRL AND DEVIL DINOSAUR #9
WONDER WOMAN #3 VARIANT
X-MEN 92 #5
Contact Us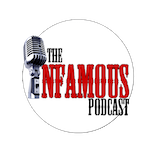 The Infamous Podcast can be found wherever podcasts are found on the Interwebs, feel free to subscribe and follow along on social media. And don't be shy about helping out the show with a 5 star review on iTunes to help us move up in the ratings.
@infamouspodcast
facebook/infamouspodcast
stitcher
iTunes
Google Play
contact@infamouspodcast.com
The music in this episodes is Pomade by Silent Partner. The Infamous Podcast is Johnny Pottorf and Brian Tudor, and is produced and edited by Brian Tudor.

Subscribe today!