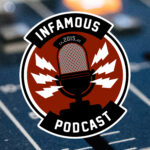 Star Wars Rebels With a Cause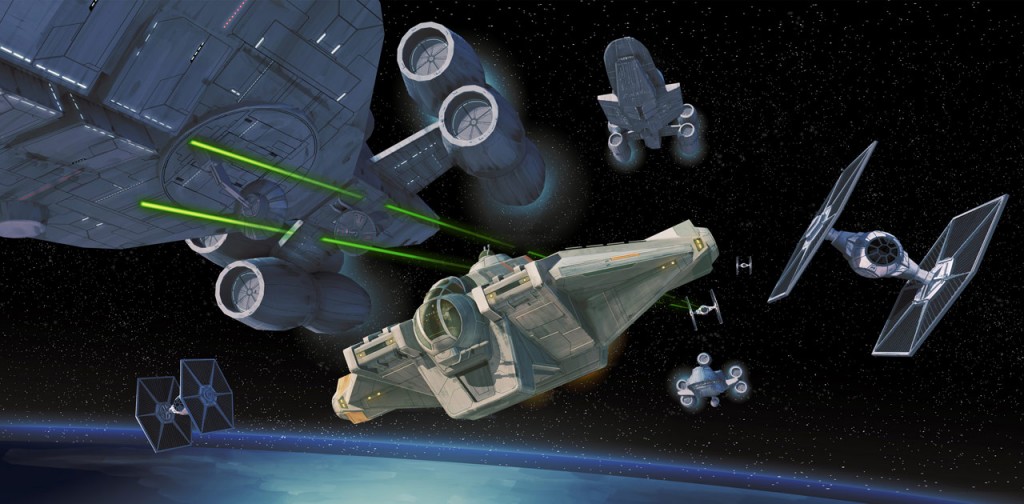 On this week's exciting installment of the Infamous Podcast Johnny and Brian take a look at Star Wars Rebels, currently airing on Disney XD, and discuss where it sits in the new Star Wars cannon. They also get excited for The Force Awakens, which you've probably seen at least twice already.
Star Wars Rebels Synopsis 
Fourteen years after the fall of the Galactic Republic and the Jedi Council in Star Wars Episode III: Revenge of the Sith, a motley group of rebels (all of whom have been affected by the Galactic Empire in one form or another) band together aboard a freighter starship called the Ghost. Their small six person rebel cell conducts operations against the Imperial garrison on and around the backwater planet Lothal, as a microcosm of how the rebellion against the Empire is playing out at the local level.
The series will also focus on the origins of some of the groups that will form the Rebel Alliance.
Comics This Week
Johnny
AUTUMNLANDS TOOTH & CLAW #8
BIG TROUBLE IN LITTLE CHINA #19
CLEAN ROOM #3
DARTH VADER ANNUAL #1
DESCENDER #8
EXMORTIS #2
FROM UNDER MOUNTAINS #3
GODDAMNED #2
HUCK #2
I HATE FAIRYLAND #3
IMPERIUM #11
INVINCIBLE #126
KANAN #9
KLAUS #2
LUCIFER #1
RED THORN #2
STAR TREK STARFLEET ACADEMY #1
STEAM MAN #3
SUPERMAN AMERICAN ALIEN #2
WEB WARRIORS #2
WEIRDWORLD #1
WRATH OF THE ETERNAL WARRIOR #2
Brian
ALL NEW X-MEN #2
AVATAR LAST AIRBENDER TP VOL 11 SMOKE & SHADOW PART 2
BATMAN AND ROBIN ETERNAL #11
HUCK #2
INVINCIBLE #126
MIGHTY THOR #2
SUPERMAN AMERICAN ALIEN #2
TOKYO GHOST #4
UNCANNY INHUMANS #3
WE ARE ROBIN #7
WEIRDWORLD #1
Contact Us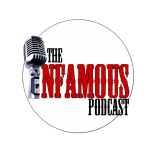 The Infamous Podcast can be found wherever podcasts are found on the Interwebs, feel free to subscribe and follow along on social media. And don't be shy about helping out the show with a 5 star review on iTunes to help us move up in the ratings.
@infamouspodcast
facebook/infamouspodcast
stitcher
iTunes
theinfamouspodcast@gmail.com
The music in this episodes is Pomade by Silent Partner. The Infamous Podcast is Johnny Pottorf and Brian Tudor, and is produced and edited by Brian Tudor.