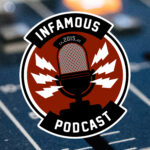 Reshuffling, Rebooting & Reselling
On this week's exciting episode Johnny & Brian talk today's news about restructuring of Vertigo comics and the controversy of Shelly Bond's exit. They share their thoughts on the firsts look of Elizabeth Banks as Rita Repulsa and the new Power Rangers movie. Chat about their recent visits to the Gem City Comic Con and the Queen City Comiccon.
Vertigo Comics Restructuring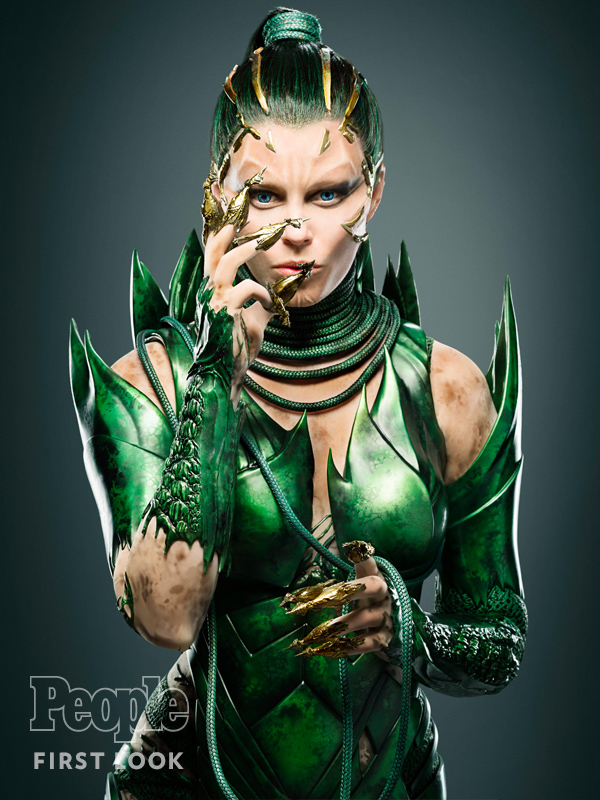 DC Entertainment has announced a "restructuring" of its famed Vertigo imprint, which includes the departure of long-tenured editor Shelly Bond, CBR can confirm, as her position as Vertigo Vice President & Executive Editor has been eliminated.
Source: Comic Book Resources
Source: The Outhousers
Rita Repulsa First Look
Elizabeth Banks first look as the Power Rangers villainess, the Power Rangers movie also stars Dacre Montgomery as the Red Ranger, RJ Cyler as the Blue Ranger, Naomi Scott as the Pink Ranger, Becky G as the Yellow Ranger and Ludi Lin as the Black Ranger, Power Rangers is set to hit theaters in March 2017.
Source: People.com
Legends of Tomorrow (and the Old West)
The show may be called DC's Legends of Tomorrow, but last week's episode introduced one from the past… the badly scarred bounty hunter known as Jonah Hex. Hex was played to two-fisted perfection by actor Johnathan Schaech, helping the crew of the Waverider deal with a sticky situation, while also imparting some surprisingly important information about Captain Rip Hunter.
Source: DCComics.com
Visiting Regional and Small Cons Are Good for the Soul
"Comic" shows these days, are MEGA-POP-CULTURE EVENTS. Drawing on every corner of fandom to fill massive convention halls. Tickets are expensive and everything inside is "a la carte". The Gem City Comic Con is not like that, "We Do Comics". We believe a more narrow focused event creates a more enriching experience.  We want your family to have the same kind of experience we had when we were young.
The same people who bring you the Cincinnati Comic Expo present the Queen City Comicon! A single day celebration for comic books and their artists.
New Comics this Week
Johnny
ASTRO CITY #34
BACK TO THE FUTURE #7
BIG TROUBLE IN LITTLE CHINA #23
BLOODSHOT REBORN #12
DIVINITY II #1
FLASH #50
FROM UNDER MOUNTAINS #6
HAUNTED MANSION #2
HUCK #6
INVINCIBLE #127
JAMES BOND #6
LUCIFER #5
OBI-WAN AND ANAKIN #4
POWER MAN AND IRON FIST #3
RED THORN #6
STAR TREK MANIFEST DESTINY #1
TOTALLY AWESOME HULK #5
X-O MANOWAR #46
Brian
ASTONISHING ANT-MAN #7
CAPTAIN AMERICA SAM WILSON #8
EXTRAORDINARY X-MEN #9
HUCK #6 CVR B
INVINCIBLE #127
JAMES BOND #6
MIGHTY THOR #6
NOVA #6
OBI-WAN AND ANAKIN #4
ROBIN SON OF BATMAN #11
TITANS HUNT #7
TOKYO GHOST #6
TOTALLY AWESOME HULK #5
UNCANNY INHUMANS #7
Contact Us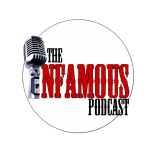 The Infamous Podcast can be found wherever podcasts are found on the Interwebs, feel free to subscribe and follow along on social media. And don't be shy about helping out the show with a 5 star review on iTunes to help us move up in the ratings.
@infamouspodcast
facebook/infamouspodcast
stitcher
iTunes
theinfamouspodcast@gmail.com
The music in this episodes is Pomade by Silent Partner. The Infamous Podcast is Johnny Pottorf and Brian Tudor, and is produced and edited by Brian Tudor.

Subscribe today!