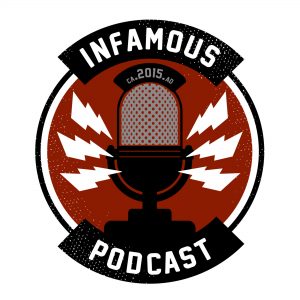 Comic-Con Has Come and Gone
Well, it is that time of the year again when geeks, nerds, and studios all gathered in San Diego California! While there was a ton of amazing stuff that happened, Johnny and Brian are choosing to take a look at the trailers that happened this year.
Game of Thrones – Stormborn Recap
"Stormborn" is the second episode of the seventh season of Game of Thrones. It is the sixty-second episode of the series overall. It premiered on July 23, 2017. It was written by Bryan Cogman and directed by Mark Mylod.
Daenerys receives an unexpected visitor. Jon faces a revolt. Tyrionplans the conquest of Westeros.
Source: http://gameofthrones.wikia.com/
Top Trailers
Movies
TV Shows
Voltron: Legendary Defender Season 3
News Comics This Week
Johnny
BLACK HAMMER #11
FAITH AND THE FUTURE FORCE #1
FLASH #27
HAL JORDAN AND THE GREEN LANTERN CORPS #25
IMAGE PLUS #16
MARVEL PREVIEWS
OUTCAST BY KIRKMAN & AZACETA #29
PREVIEWS
SAGA #45
STAR TREK BOLDLY GO #10
STAR WARS DOCTOR APHRA #10
X-O MANOWAR (2017) #5
Brian
BATMAN BEYOND #10
CABLE #3
DETECTIVE COMICS #961
I AM GROOT #3
IMAGE PLUS #16
LEGEND OF KORRA TP VOL 01 TURF WARS PT 1
SAGA #45
SECRET EMPIRE #7
STAR TREK BOLDLY GO #10
STAR WARS DOCTOR APHRA #10
TRANSFORMERS LOST LIGHT #8
X-MEN BLUE #8 SE
Contact Us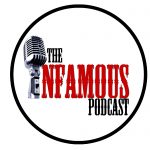 The Infamous Podcast can be found wherever podcasts are found on the Interwebs, feel free to subscribe and follow along on social media. And don't be shy about helping out the show with a 5-star review on iTunes to help us move up in the ratings.
@infamouspodcast
facebook/infamouspodcast
instagram/infamouspodcast
stitcher
iTunes
Google Play
contact@infamouspodcast.com
The music in this episodes is Moose from Bensound.com. The Infamous Podcast is Johnny Pottorf and Brian Tudor, and is produced and edited by Brian Tudor.

Subscribe today!