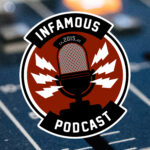 Nothing But News This Week
Johnny and Brian decided to play catch up on some current events this week, here is the week in review featuring news about Star Wars, X-Men, Hellboy 3 and how to navigate the waters of all the recent Marvel Comics reboots and renumberings! Plus they share their thoughts on season 1 of the Netflix original series The OA.
Extra, Extra Read All About It!
Marvel to Release Guide to Reboots
X-Men TV Series on Pilot Picked up at Fox
Hellboy 3 Moving Forward
Star Wars Episode VIII Gets a Title
The OA
The OA is an American mystery drama web television series with science fiction, supernatural, and fantasy elements, which debuted on Netflix on December 16, 2016. Created and executive produced by Brit Marling and Zal Batmanglij, the series is their third collaboration. The series consists of eight episodes, all directed by Batmanglij, and is produced by Plan B Entertainment and Anonymous Content. In the series, Marling stars as a young woman named Prairie Johnson who resurfaces after having been missing for seven years. Prairie now calls herself "The OA" and can see, despite having been blind before her disappearance.
Cast & Crew
Created by
Brit Marling
Zal Batmanglij
Directed by
Zal Batmanglij
Starring
Brit Marling
Emory Cohen
Scott Wilson
Phyllis Smith
Alice Krige
Patrick Gibson
Brendan Meyer
Brandon Perea
Ian Alexander
Jason Isaacs
Source: Wikipedia
New Comics This Week
Johnny
BATMAN TMNT ADVENTURES #3
BLOODSHOT USA #4
BRIGGS LAND #6
COMIC BOOK HISTORY OF COMICS #3
DIVINITY III STALINVERSE #2
ENCHANTED TIKI ROOM #4 CHRISTOPHER ACTION FIGURE VAR
FLASH #15
GUIDE TO MARVEL CINEMATIC UNIVERSE CAP AMERICA CIVIL WAR
HAL JORDAN AND THE GREEN LANTERN CORPS #13
HORRORHOUND #63
KAMANDI CHALLENGE #1
LETTER 44 #29
MOON GIRL AND DEVIL DINOSAUR #15
POWERS COLORING BOOK
REBORN #4
SAGA #42
SAVAGE #3
SKYBOURNE #3
STAR TREK GREEN LANTERN VOL 2 #2
STAR WARS #27
TARZAN ON THE PLANET OF THE APES #5
Brian
AVATAR LAST AIRBENDER TP VOL 14 NORTH SOUTH PART 2
BATMAN BEYOND #4 VAR ED
CAPTAIN AMERICA STEVE ROGERS #10
CIVIL WAR II OATH #1
DETECTIVE COMICS #949
DOCTOR STRANGE #16
EXTRAORDINARY X-MEN #18 IVX
HULK #2
INFAMOUS IRON MAN #4
IVX #3 (OF 6) CHO VAR
OPTIMUS PRIME #3
REBORN #4 CVR B
SAGA #42
STAR WARS #27
TOTALLY AWESOME HULK #15
Contact Us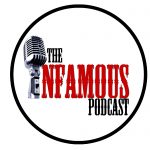 The Infamous Podcast can be found wherever podcasts are found on the Interwebs, feel free to subscribe and follow along on social media. And don't be shy about helping out the show with a 5-star review on iTunes to help us move up in the ratings.
@infamouspodcast
facebook/infamouspodcast
stitcher
iTunes
Google Play
contact@infamouspodcast.com
The music in this episodes is Moose from Bensound.com. The Infamous Podcast is Johnny Pottorf and Brian Tudor, and is produced and edited by Brian Tudor.

Subscribe today!