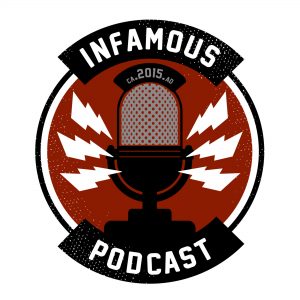 Laser Swords, Bird Things, and the Force
This week on the podcast Johnny and Brian are reviewing Star Wars: The Last Jedi. Be Warned There Are SPOILERS, there was no way to talk about the good, the bad, and the great of this movie without them.
Star Wars: The Last Jedi
Summary:
Star Wars: The Last Jedi (also known as Star Wars: Episode VIII – The Last Jedi) is a 2017 American epic space opera film written and directed by Rian Johnson. It is the second film in the Star Wars sequel trilogy, following Star Wars: The Force Awakens (2015). The film is produced by Lucasfilm and distributed by Walt Disney Studios Motion Pictures. It stars Mark Hamill, Carrie Fisher, Adam Driver, Daisy Ridley, John Boyega, Oscar Isaac, Andy Serkis, Lupita Nyong'o, Domhnall Gleeson, Anthony Daniels, and Gwendoline Christie in returning roles, with Kelly Marie Tran, Laura Dern, and Benicio del Toro joining the cast. It also marks the final performance of Fisher, who died in December 2016, with the film being dedicated in her memory. The plot follows Rey as she receives Jedi training from Luke Skywalker in hopes of turning the tide for the Resistance in the continued fight against Kylo Ren and the First Order.
Cast & Crew
Directed by
Rian Johnson
Produced by
Kathleen Kennedy
Ram Bergman
Written by
Rian Johnson
Based on Characters by
George Lucas
Starring
Mark Hamill
Carrie Fisher
Adam Driver
Daisy Ridley
John Boyega
Oscar Isaac
Andy Serkis
Lupita Nyong'o
Domhnall Gleeson
Anthony Daniels
Gwendoline Christie
Kelly Marie Tran
Laura Dern
Benicio del Toro
Music by
John Williams
comiXology Star Wars Sale

Enjoy up to 94% OFF Star Wars bundles at comiXology.com! No code required at checkout (valid 12/14-1/2).
New Comics This Week – Sponsored by comiXology

Johnny
BIG TROUBLE IN LITTLE CHINA OLD MAN JACK #4
COPPERHEAD #17
INVINCIBLE #143
KONG ON PLANET OF APES #2 (all covers)
MARVEL TWO-IN-ONE #1
NINJA-K #2
QUANTUM & WOODY (2017) #1
SHERLOCK FRANKENSTEIN & LEGION OF EVIL #3
STAR WARS DOCTOR APHRA #15
STAR WARS POE DAMERON #22
TRUE BELIEVERS PHOENIX PRESENTS JEAN GREY VS. SABRETOOTH
TRUE BELIEVERS PHOENIX PRESENTS WEDDING SUMMERS & GREY
Brian
BATMAN #37
CHAMPIONS #15
DARK NIGHTS METAL #4
HELLBOY KRAMPUSNACHT #1
INCREDIBLE HULK #711
INVINCIBLE #143
MIGHTY THOR #702
NIGHTWING #35
STAR WARS DOCTOR APHRA #15
STAR WARS POE DAMERON #22
SUPER SONS #11 VAR ED
X-MEN GOLD #18
X-MEN GRAND DESIGN #1
Contact Us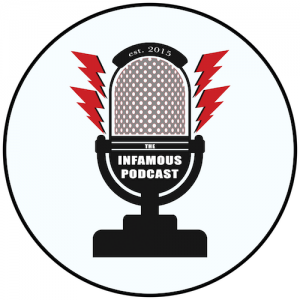 The Infamous Podcast can be found wherever podcasts are found on the Interwebs, feel free to subscribe and follow along on social media. And don't be shy about helping out the show with a 5-star review on Apple Podcasts to help us move up in the ratings.
@infamouspodcast
facebook/infamouspodcast
instagram/infamouspodcast
stitcher
Apple Podcasts
Google Play
contact@infamouspodcast.com
The music in this episodes is Moose from Bensound.com. The Infamous Podcast is Johnny Pottorf and Brian Tudor, and is produced and edited by Brian Tudor.

Subscribe today!