Unboxing the First Star Wars Smuggler's Bounty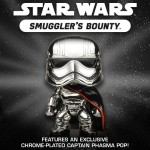 In this exciting Star Wars Smuggler's Bounty Unboxing video Brian shows off the hidden goodies. This box includes the exclusive Chrome Captain Phasma, a Funko t-shirt, and a few surprises. If you are interested in signing up for the next Smuggler's Bounty click HERE.
---
Contact Us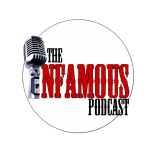 The Infamous Podcast can be found wherever podcasts are found on the Interwebs, feel free to subscribe and follow along on social media. And don't be shy about helping out the show with a 5 star review on iTunes to help us move up in the ratings.
@infamouspodcast
facebook/infamouspodcast
stitcher
iTunes
theinfamouspodcast@gmail.com
The music in this episodes is Pomade by Silent Partner. The Infamous Podcast is Johnny Pottorf and Brian Tudor, and is produced and edited by Brian Tudor.