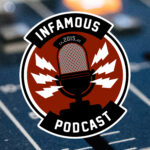 What to Watch When You're Streaming
This week on the show Johnny and Brian are talking about the latest batch of movie trailers that aired during the 'big game', look at the huge surprise Netflix dropped on everyone by releasing The Cloverfield Paradox Sunday night, and finally they are talking about A Stupid and Futile Gesture, the story of Doug Kenny, National Lampoon, and Animal House.
New Movie Trailers
Solo: a Star Wars Story
Mission: Impossible 6 Fallout
Avengers Infinity War
Jurassic World: Fallen Kingdom
The Double D's Take on Star Wars
'Game of Thrones' Creators to Write, Produce New 'Star Wars' Series of Films
Game of Thrones creators David Benioff and D.B. Weiss are going to write and produce a new series of Star Wars films, Disney announced on Tuesday.
The new series will be separate from the main episodic Skywalker saga that started with Star Wars: A New Hope and is slated to wrap up with 2019's Star Wars: Episode IX. It will also exist independently from a Rian Johnson-helmed series that was announced last year.
Source: Variety
The Cloverfield Paradox (Netflix)
Summary
The Cloverfield Paradox is a 2018 American science fiction horror film directed by Julius Onah, written by Oren Uziel and Doug Jung, and produced by J. J. Abrams's Bad Robot Productions. It is the third installment in the Cloverfield franchise, following 2008's Cloverfield and 2016's 10 Cloverfield Lane. The film stars Daniel Brühl, Elizabeth Debicki, Aksel Hennie, Gugu Mbatha-Raw, Chris O'Dowd, John Ortiz, David Oyelowo, and Zhang Ziyi, and follows an international group of astronauts aboard a space station who, after using a particle accelerator to try to solve Earth's energy crisis, must find a way home after accidentally traveling to an alternate dimension.
Cast & Crew
Directed by
Julius Onah
Produced by
J. J. Abrams
Lindsey Weber
Screenplay by
Oren Uziel
Story by
Oren Uziel
Doug Jung
Main Cast
Gugu Mbatha-Raw as Ava Hamilton
David Oyelowo as Kiel
Daniel Brühl as Schmidt
John Ortiz as Monk Acosta
Chris O'Dowd as Mundy
Aksel Hennie as Volkov
Zhang Ziyi as Tam
Elizabeth Debicki as Mina Jensen
Roger Davies as Michael Hamilton
Clover Nee as Molly
Donal Logue as Mark Stambler
A Stupid and Futile Gesture (Netflix)
Summary
A Futile and Stupid Gesture is an American biographical comedy film based on Josh Karp's book of the same name, directed by David Wain, and written by Michael Colton and John Aboud. The film stars Will Forte as comedy writer Doug Kenney during the rise and fall of National Lampoon. It had its world premiere at the 2018 Sundance Film Festival on January 24, 2018. It was released on Netflix on January 26, 2018.
Cast & Crew
Directed by
David Wain
Produced by
Jonathan Stern
Peter Principato
Ted Sarandos
Screenplay by
John Aboud
Michael Colton
Based on
A Futile and Stupid Gesture by
Josh Karp
Main Cast
Will Forte as Doug Kenney
Martin Mull as Modern Doug, the narrator[3] Domhnall Gleeson as Henry Beard
Neil Casey as Brian McConnachie
Jon Daly as Bill Murray
Nelson Franklin as P.J. O'Rourke
John Gemberling as John Belushi
Rick Glassman as Harold Ramis
Seth Green as Christopher Guest
Max Greenfield as Chris Miller
Harry Groener as Harry Kenney, Doug's father
Camille Guaty as Alex Garcia-Mata
Ed Helms as Tom Snyder
Thomas Lennon as Michael O'Donoghue
Joe Lo Truglio as Brad Zotti
Matt Lucas as Tony Hendra
Natasha Lyonne as Anne Beatts
Joel McHale as Chevy Chase
Annette O'Toole as Stephanie Kenney, Doug's mother
Emmy Rossum as Kathryn Walker
Jackie Tohn as Gilda Radner
Matt Walsh as Matty Simmons
Finn Wittrock as Tim Matheson
Elvy Yost as Mary Marshmallow
New Comics This Week – Sponsored by comiXology
When you check out make sure to use the code 'Infamous' to get $5 off when you spend $15!


Johnny
ARMSTRONG & THE VAULT OF SPIRITS #1
I HATE FAIRYLAND #16 CVR A YOUNG
INFINITY COUNTDOWN ADAM WARLOCK #1
NO 1 WITH A BULLET #4
PACIFIC RIM AFTERMATH #2
PAPER GIRLS #20
STAR WARS #43
VS #1
WALKING DEAD #176
Brian
BATMAN #40 VAR ED
NIGHTWING #38
PAPER GIRLS #20
STAR WARS #43
TRANSFORMERS LOST LIGHT #14
WALKING DEAD #176
X-MEN GOLD #21
X-MEN RED #1
Contact Us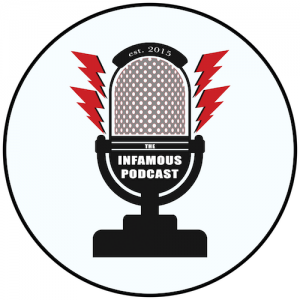 The Infamous Podcast can be found wherever podcasts are found on the Interwebs, feel free to subscribe and follow along on social media. And don't be shy about helping out the show with a 5-star review on Apple Podcasts to help us move up in the ratings.
@infamouspodcast
facebook/infamouspodcast
instagram/infamouspodcast
stitcher
Apple Podcasts
Google Play
contact@infamouspodcast.com
The music in this episodes is Moose from Bensound.com. The Infamous Podcast is Johnny Pottorf and Brian Tudor, and is produced and edited by Brian Tudor.

Subscribe today!