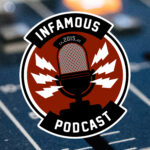 Special Guest: Freddy Morris from Night of the Living Podcast

On this Week's Exciting Episode
On this week's show Johnny and Brian welcome Freddy Morris from the amazing Night of the Living Podcast! We talk digital comics, horror, geek out about podcasting a bit and more! Freddy shares a bit about writing for HorrorHound Magazine, what it has been like podcasting for 10 years and we dig deep into comics and why this is a great time to geek out about stuff we love.
Find Freddy on the web:
Night of the Living Podcast
Facebook
Twitter
Instagram
HorrorHound
HorrorHound Weekend
Digital Comics Talk
Freddy is one of the smart Marvel fans using the Marvel Unlimited services so we ask the question… What it's like using Marvel Unlimited?
What is your preference? Do you buy comics in hard copy or digital (or both)?
New Hanna-Barbara Books from DC Comics
DC Comics announced this week a new slate of comics featuring the iconic characters from Hanna-Barbara! How can you not get excited to see Space Ghost return to comics or a Mad Max inspired Wacky Racer book? Click HERE to learn more.
Comics This Week
Johnny
AMAZING FOREST #2
CONTEST OF CHAMPIONS #5
GREEN LANTERN #49
KLAUS #3
MYSTERY GIRL #3
OBI-WAN AND ANAKIN #2
PAPER GIRLS #5
SHERIFF OF BABYLON #3
SURVIVORS CLUB #5
TOIL & TROUBLE #6
UNFOLLOW #4
VELVET #13
VOLTRON FROM THE ASHES #5
VORACIOUS #1
WALKING DEAD #151
WOODS #20
X-O MANOWAR #44
Brian
AMAZING SPIDER-MAN #7
BATMAN AND ROBIN ETERNAL #18
CAPTAIN AMERICA SAM WILSON #6
CAPTAIN MARVEL #2
DOCTOR STRANGE #5
GREEN ARROW #49
GREEN LANTERN #49
INVINCIBLE IRON MAN #6
MYSTERY GIRL #3
NOVA #4
OBI-WAN AND ANAKIN #2
PAPER GIRLS #5
SPIDER-MAN #1
UNCANNY X-MEN #3
UNFOLLOW #4
VOLTRON FROM THE ASHES #5
WALKING DEAD #151
WE ARE ROBIN #8
Contact Us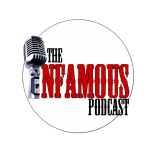 The Infamous Podcast can be found wherever podcasts are found on the Interwebs, feel free to subscribe and follow along on social media. And don't be shy about helping out the show with a 5 star review on iTunes to help us move up in the ratings.
@infamouspodcast
facebook/infamouspodcast
stitcher
iTunes
theinfamouspodcast@gmail.com
The music in this episodes is Pomade by Silent Partner. The Infamous Podcast is Johnny Pottorf and Brian Tudor, and is produced and edited by Brian Tudor.