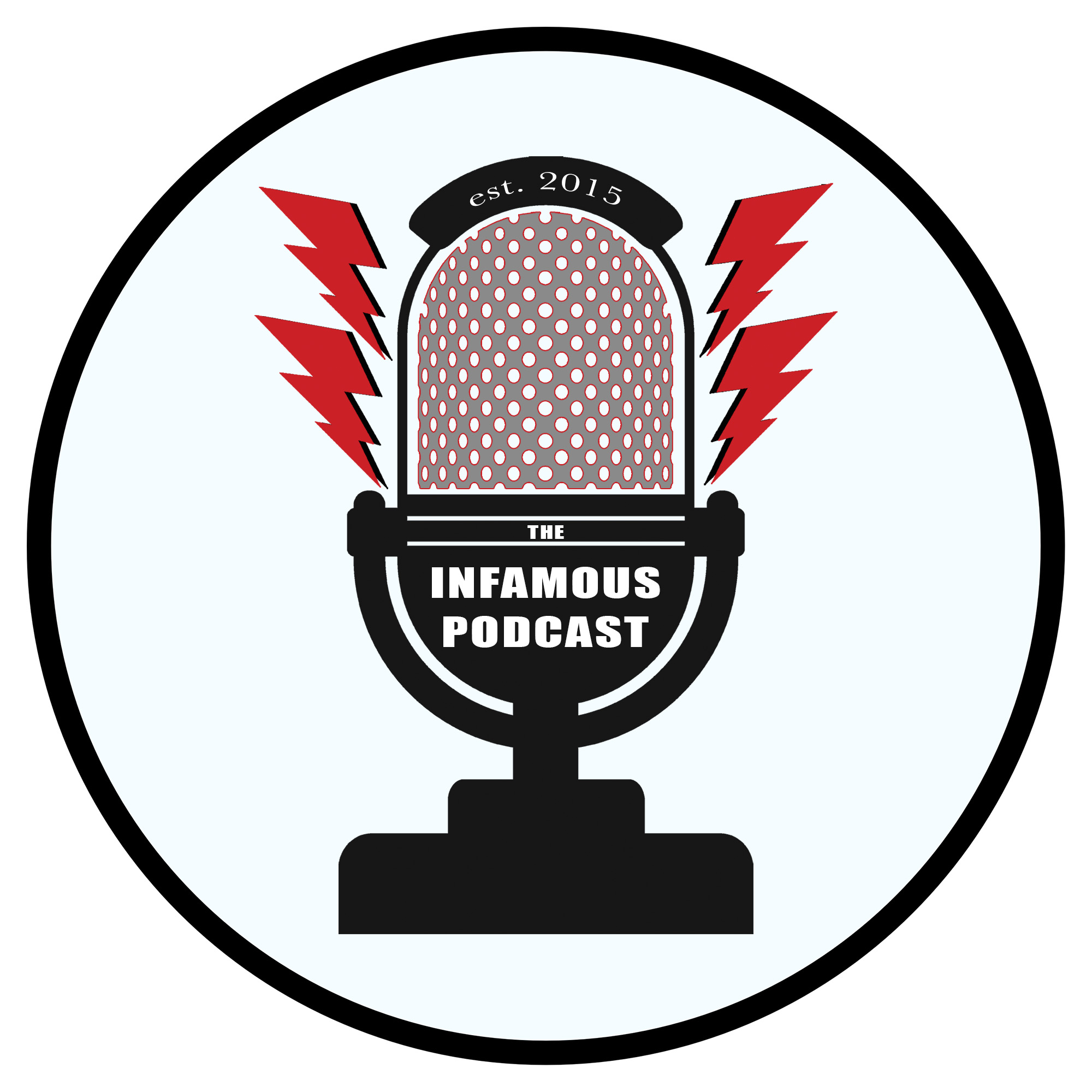 This Week on The Infamous Podcast: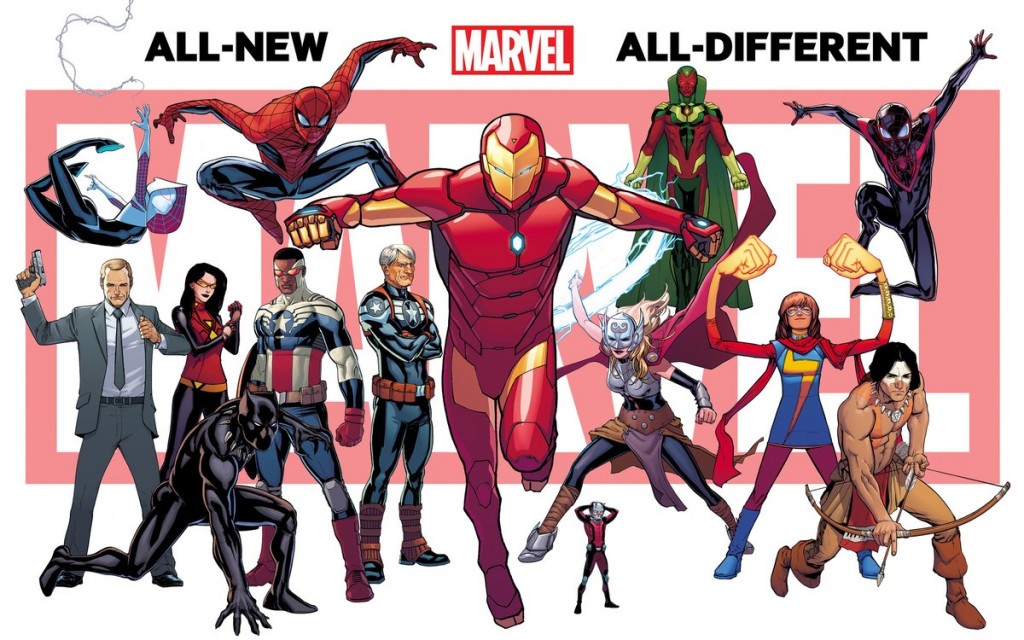 Marvel All-New, All-Different announcements so far/reactions.
DEADPOOL #1 – He is a full fledged Avenger and is now Rich and Famous… writer Gerry Duggan and artist Mike Hawthorne this October
ANGELA: QUEEN OF HEL #1 – she had been a child of Thor's parents Odin and Freyja, but presumed killed as a baby in a battle with Heven. An angel discovered that the child—called Aldrif—still lived and raised her in secret in the angelic dimension… by Marguerite Bennett, Kim Jacinto, and Stephanie Hans this October
BLACK KNIGHT #1 – See the Marvel Universe from a whole new angle this November Dane Whitman travels to the depths of Weirdworld and beyond… Written by FRANK TIERI Art by LUCA PIZZARI On Sale in November!
INVINCIBLE IRON MAN #1 – Exploding out of the pages of Secret Wars comes a fresh new take on the Armored Avenger in a gigantic new series! New armor, new villains, a new supporting cast and a new purpose as Tony Stark bursts across the landscape of the Marvel Universe…. from the creative team of Brian Michael Bendis and David Marquez! out October 7th
MOON GIRL AND DEVIL DINOSAUR #1 – Amy Reeder and Brandon Montclare introduce the crimson dino to the modern day and an Inhuman new partner!… from writers Amy Reeder and Brandon Montclare, and artist Natacha Bustos. Out this Fall.
ALL-NEW INHUMANS #1 – The Inhumans' world expands featuring Crystal leading a team including Gorgon, Flint, Naja, and Grid as they set out to examine mysterious "Skyspears" that start popping up across the globe, objects that cause an Inhuman's power levels to spike when in their proximity…. writers Charles Soule and James Asmus, and artist Stefano Caselli… Out This December
GUARDIANS OF THE GALAXY #1 – With more outlandish intergalactic fun including new worlds to explore, the departure of old members, and the arrival of new Guardians… writer Brian Michael Bendis and artist Valerio Schiti promise even more outlandish intergalactic fun including new worlds to explore, the departure of old members, and the arrival of new Guardians. This Fall!
Cop or Drop
Invincible #122 – COP
Robin Son of Batman #3 – COP
Star Wars #8 – COP
Secret Wars Spider-Man Renew Your Vows #4-  COP
Secret Wars House of M #1 – DROP
Ronda Rousey Wants to Be Captain Marvel
Kevin Smith Support Does His Opinion Matter?
Throwback: American Flagg!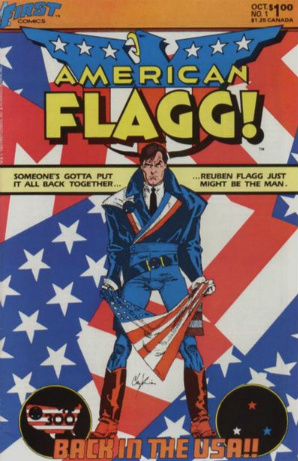 American Flagg! is an American comic book series created by writer-artist Howard Chaykin, published by First Comics from 1983 to 1989. A science fiction series and political satire, it was set in the U.S., particularly Chicago, Illinois, in the early 2030s. Writers besides Chaykin included Steven Grant, J.M. DeMatteis, and Alan Moore.
Disney D:23 Expo Breakdown
Captain America: Civil War
First Appearance of Black Panther
F. Gary Gray (Law Abiding Citizen, The Italian Job) – considered for Winter Solider…. Straight Outta Compton $56.6 million… He should be the pick to direct Black Panther
Doctor Strange
B-Williams' Benedict Cumberbatch feelings come to light
Star Wars


Rogue One – Filming has just commenced for A Star Wars Story: Rogue One, formally titled Star Wars Anthology. The film, the first of many planned spinoffs taking place in Star Wars canon, is set in between the events of Episode III and Episode IV and will focus on a group of Rebel fighters who go on a daring mission to steal the plans for the Death Star.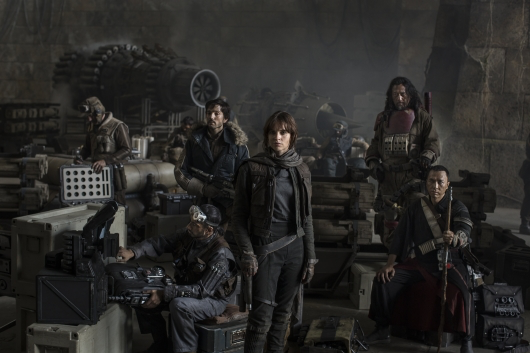 [L to R: Actors Riz Ahmed, Diego Luna, Felicity Jones, Jiang Wen and Donnie Yen. Photo Credit: Jonathan Olley ©Lucasfilm 2016]
Star Wars Land at Disney Parks – Ambitious plans to bring Star Wars to life in the two parks include creating Disney's largest single-themed land expansions ever at 14 acres each, transporting guests to a never-before-seen planet, a remote trading port and one of the last stops before wild space where Star Wars characters and their stories come to life.
Netflix Daredevil
New Suit – Looks Bad Ass!
Punisher – John B. looks even bad asser
Contact Us
The Infamous Podcast can be found wherever podcasts are found on the Interwebs, here's where to go:
@infamouspodcast
facebook/infamouspodcast
stitcher
iTunes
theinfamouspodcast@gmail.com
The music in this episodes is Pomade by Silent Partner. The Infamous Podcast is Brain Williams and Brian Tudor, and is produced and edited by Brian Tudor.