The Riverdale Gang is Back!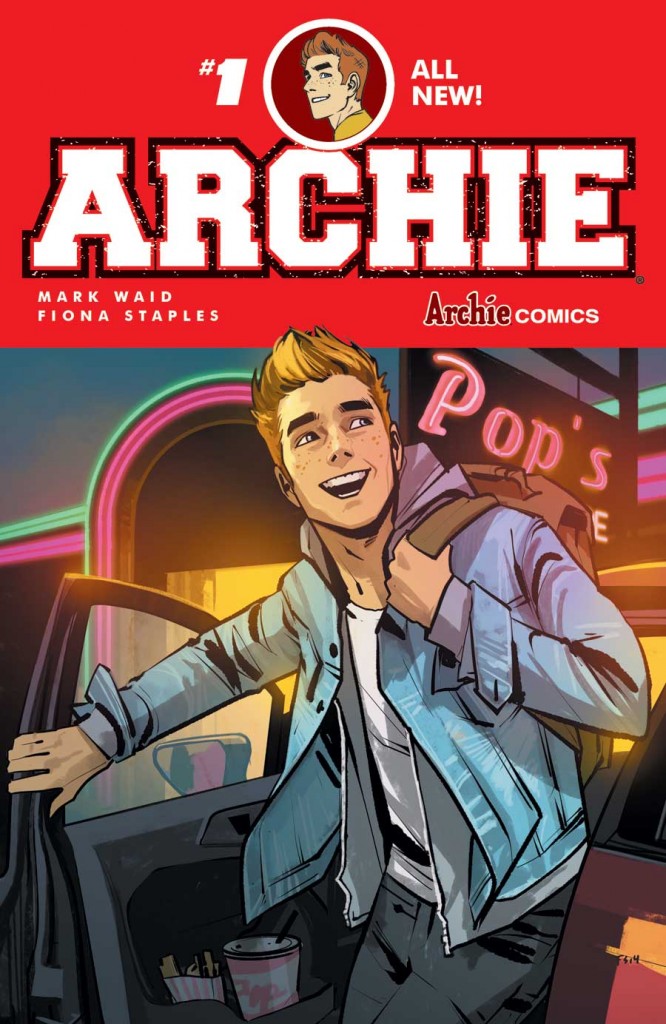 You may remember seeing Archie comics in the checkout lane of your local grocery store. I'm talking about those little paper backs with bright coloring depicting a snub-nosed red head and his friends. Every time my parents dragged me to the store I would pluck a copy off the shelf and shove it under a loaf of bread, hoping to avoid the eyes in the back of my mother's head. Most of the time they would let it slide and I began to amass stacks upon stacks of comics. I would re-read them over and over, cursing Archie's inability to realize Betty was perfect for him. All the while I was falling in love with Jughead.
So you can imagine my excitement when I spotted the 3-in-1 collector's edition of the New Archie comics. I snatched it up, rushed to the cashier to pay and then read the entire thing in my car in the parking lot. I felt like I was back in my room, lying on the floor with my box of Archie comics, reading all about the trivial problems of Riverdale High again. It was almost like the gang had never changed.
Yet they had changed and it's all for the better. I will always have a soft spot for that silly, parted-down-the-middle haircut that Archie sported but the re-vamped Archie comics are something even the most die-hard fan could love. Each character has been updated without losing sight of the character's original quirks. Jughead loves to eat, Betty is the girl next door and Veronica is – Well, Veronica is Veronica.
The first thing you'll notice (and, personally, my favorite part) is the artwork. It's modern and sharp but keeps enough detail to give you that "Old Archie" comic book feel. The fashion of each character is diverse enough to give them personality and distinction while still believable for this time period. In taking the time to go back and really take a look at some of the panels, I see that the poses and expressions of each character (including background ones) portray their feelings perfectly. Of course, we could expect nothing less from Fiona Staples (Artist), who not only worked on the first three issues of 'Archie' but also the greatly fantastic comic 'Saga'.
The next is the dialogue. I have skimmed a couple of comics set in 'modern day' and seen a lot of stuff that just isn't very believable. My personal opinion is this: Don't try to keep up with trending vocabulary. Pushing words and phrases like, "Totes" or "On fleek" can land you in cringe territory rather than cool if you don't use them in the correct time or place, and especially if you over use them. Archie manages to keep this to a minimum (#lipstickincident anyone?), keeping the dialogue flowing and comfortable. We can thank Mark Waid (Writer) for sucking us into the story without making us roll our eyes.
Lastly, the characters. I feel as though the personalities of the characters still need a little more time to be fleshed out. It is easy for me to project onto them because I have a long history with the characters, but a fresh-faced new reader may have some trouble seeing that. There is a ton of potential for these characters and I am so excited to see how this all pans out. I am certain that the writers are going to do very well in building a connection between their readers and the populace of Riverdale.
All in all, I would definitely recommend picking up the first issues of this series. As of today I believe there are five issues out, three of which can be found in a "Collector's Edition" or in single issues. In my personal opinion, the best covers were the ones done by Fiona Staples (can I get a full size poster of Jughead's? Please?), but even I wouldn't say 'No' to most of them!
The first issue released in July of last year, so you're already behind! Go get it! Now!
Contact Us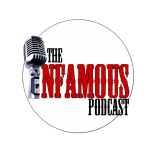 The Infamous Podcast can be found wherever podcasts are found on the Interwebs, feel free to subscribe and follow along on social media. And don't be shy about helping out the show with a 5 star review on iTunes to help us move up in the ratings.
@infamouspodcast
facebook/infamouspodcast
stitcher
iTunes
theinfamouspodcast@gmail.com
The music in this episodes is Pomade by Silent Partner. The Infamous Podcast is Johnny Pottorf and Brian Tudor, and is produced and edited by Brian Tudor.

Subscribe today!