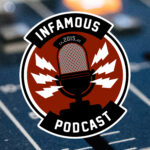 There's A Place You've Gotta Go
This week Johnny and Brian talk some news, then share the highlights from their visit to the amazing Kokomo Toys and Collectibles and The Toy Pit. Then they give a NON-SPOILER review of Justice League.
News Bites
DC Comics Editor Eddie Berganza Fired Following Sexual Assault Claims
Star Wars Thrawn Comic Book Coming in February
Rotten Tomatoes is delaying Justice League rating
Kokomo Bro Trip
Kokomo Toys
Kokomo Toys is always buying & selling action figures in the heart of beautiful Downtown Kokomo, Indiana. You can locate them at 111 E. Sycamore Street in Kokomo, Indiana 46901. They are opened every Tuesday through Saturday from 12 PM TO 5 PM.
The Toy Pit
The Toy Pit is the best local shop for collectible items in the Midwest. We buy, sell, and trade all things toy-related in Indianapolis, Indiana! Our inventory includes both modern and vintage toys.
We offer a variety of toys for all of our customers, from kids looking for something fun to new and experienced collectors. Formerly known as Intergalactic Toys, The Toy Pit offers a collection to inspire nostaliga, excitement, and fun.
Our knowledgeable staff can help identify toys, determine value, find your kids' new favorite toys, or help you start your own collection.
You simply cannot go wrong with The Toy Pit.
Justice League Review
Summary
Fueled by his restored faith in humanity and inspired by Superman's selfless act, Bruce Wayne enlists newfound ally Diana Prince to face an even greater threat. Together, Batman and Wonder Woman work quickly to recruit a team to stand against this newly awakened enemy. Despite the formation of an unprecedented league of heroes — Batman, Wonder Woman, Aquaman, Cyborg and the Flash — it may be too late to save the planet from an assault of catastrophic proportions.
Cast & Crew
Directed by
Zack Snyder
Produced by
Charles Roven
Deborah Snyder
Jon Berg
Geoff Johns
Screenplay by
Chris Terrio
Joss Whedon
Story by
Chris Terrio
Zack Snyder
Based on Justice League by
Gardner Fox
Starring
Ben Affleck
Henry Cavill
Amy Adams
Gal Gadot
Ezra Miller
Jason Momoa
Ray Fisher
Jeremy Irons
Diane Lane
Connie Nielsen
J. K. Simmons
Ciarán Hinds
New Comics This Week
Johnny
BLOODSHOT SALVATION #3
BRIGGS LAND LONE WOLVES #
CURSE WORDS #10
DARK FANG #1
DESCENDER #26
EVOLUTION #1
FUTURE QUEST PRESENTS #4
GREEN LANTERNS #35
INVINCIBLE #142
NINJA-K #1
STAR WARS DARTH VADER #8
STAR WARS DOCTOR APHRA #14
VOLTRON LEGENDARY DEFENDER VOL 2 #4
Brian
BATMAN #35
CHAMPIONS #14 LEG
INVINCIBLE #142
INCREDIBLE HULK #710
MIGHTY THOR #701 LEG
NIGHTWING #33 VAR ED
SPIDER-MEN II #4
STAR WARS DARTH VADER #8
STAR WARS DOCTOR APHRA #14
SUPER SONS #10 VAR ED
VOLTRON LEGENDARY DEFENDER VOL 2 #4
X-MEN BLUE #15 LEG