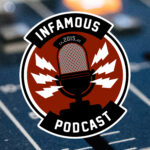 Judging Books by Their Covers
This week Johnny and Brian have each picked their top 5 favorite comic book covers and will defend those choices! They are also talking Iron Doom, the Negan and the Alpha from Walking Dead #156, and the GREATEST crossover in comics history… He-Man and Thundercats!
News Bites
Kid Flash is Coming 
New Ghostbusters Certified Fresh by Rotten Tomatoes
Full MARVEL NOW! Catalog's Title Gallery
Star Wars Rebels New Clip
Thundercats/He-Man DC Crossover
MATTEL AND DC PRESENT HE-MAN/THUNDERCATS… The Power of Grayskull and The Sword of Omens Collide this October
It's the epic crossover event 30 years in the making! He-Man and the Masters of the Universe team up with the ThunderCats to make comic book and pop culture history! Scheduled to debut in October and published by DC Entertainment on behalf of Warner Bros. Consumer Products, this monthly miniseries will embroil heroes and villains—Masters, Mutants and ThunderCats—in a mind-blowing six-part comic book saga!
Source: DCComics.com
Infamous Iron Man #1 (Doom as Iron Man)
There is a new Iron Man in town and his name is VICTOR VON DOOM. The greatest villain of the Marvel Universe will try something new. Where Tony Stark failed, Doom will succeed. What is Doom's Master Plan?
BRIAN MICHAEL BENDIS (W) • ALEX MALEEV (A/C)
Source: ComicBookResources.com
Walking Dead Issue 156 Recap
Issue 156 The Walking Dead and the sixth and final part of Volume 26: Call To Arms. It was published on July 6th, 2016.
Negan starts to live his life among the Whisperers, such as proving his strength by killing walkers. Most of the Whisperers are amazed of how skilled he is, but Beta doesn't trust him.
Source: Walkingdead.Wikia.com
Top 5 Favorite Comic Book Covers
Brian's cover picks

Cable and X-Force #7 (2012)
Writer: Dennis Hopeless
Artist & Cover Artist : Salvador Larroca
Description
Cyclops comes face-to-face with his son Cable. Plus, now that he has turned himself over to the authorities, how is Colossus faring in prison?
Invincible #84
Writer : Robert Kirkman
Artist: Ryan Ottley & Cliff Rathburn (inker)
Cover Artist: Ryan Ottley & FCO Plascencia
Description
After all he's done, everything he's lived through… how does Invincible pick up the pieces and continue on as if nothing has changed? The answer is… he can't.
Nightwing #54
Writer: Chuck Dixon
Artist: Greg Land, Drew Geraci (inks), Trish Mulvhill (colors)
Cover Artist: Greg Land
Description
Officer Dick Grayson sometimes finds his hands tied when it comes to getting lowlifes off the street. Fortunately, Dick has a night job that allows him to pick up where his police cases end. But on this night, as he tries to stop a brutal spousal abuser as Nightwing, someone very close to him has a horrible accident!
Powers Volume 2: Roleplay
Writer: Brian Michael Bendis
Art and Cover Artist: Michael Avon Oeming
Description
Collection issues #8 – 11
Who's killing kids in costumes? Detectives Deena Pilgrim and Christian Walker get a new case! When several young adults dressed in super-hero costumes — including Diamond, Walker's old heroic identity — are found brutally murdered around the city, Walker and Pilgrim search for the threads that tie them together! Can they find the killer before he claims another life?
Web of Spider-Man #32
Writer: J.M. DeMatteis
Artist and Cover Artist: Mike Zeck
Description
Spider-Man emerges from his grave and stumbles into Kraven'smansion. From the newspapers scattered on the ground, Spider-Man learns that one of his impersonators has been attacking the town for two weeks.
Johnny's picks

Aliens vs. Predator #2
Writer: Randy Stradley
Artist: Phill Norwood, Karl Story (inker), Monika Livingston (colorist)
Cover Artist : Phill Norwood
Description
The quiet settlement on the planet Ryushi is turned into a battleground as the Predators clash with the vastly superior numbers of the Alien horde–with the few remaining humans caught in the middle fighting both sides! However, when it becomes apparent that the Aliens are winning, the humans and the Aliens are faced with a tough choice: trust each other–or die!
Star Trek: The Mirror Universe Saga
Writer: Mike W. Barr
Artist: Tom Sutton, Ricardo Villagran (inker), Michele Wolfman(colorist)
Cover Artist: Ken Christie
Description
Collection issues #9 – 16 (1984)
The treacherous but intriguing tales of Star Trek's Mirror Universe are presented in this collection of the 8-part Mirror Universe Saga! It will take all the guile and cunning Kirk, Spock and the crew of the Enterprise can muster if they hope to ward off the coming Empire invasion, and save themselves in the process!
Superman: The Man of Steel Annual #3
Writer: Christopher Priest
Artist: Mark Bright, Curt Shoultz (inker), Glenn Whitmore (colorist)
Cover Artist: Mike Mignola
Description
In this issue of Superman: The Man of Steel Annual, an alternate universe Kal-El teams up with Batman to free a Kryptonian occupied Earth. Superman begins to question Jor-El's methods when dealing with the "Terrans". He battles his own people and fights alongside them to free Earth from the rule of his own race and as usual Lex Luthor is involved.
War of the Gods #1
Writer: George Perez
Artist: George Perez, Cynthia Martin (inker), Gene D'Angelo (colorist)
Cover Artist: George Perez
Description
The sorceress Circe, in her bid to appease her matron goddess Hecate, weaves a spell known as the Hellfire Web, designed to destroy the Earth goddess Gaea herself. To facilitate these ambitions, she awakens the gods of ancient Rome as well those of ancient Greece and manipulates them into battling each other for supremacy of the heavens. While the Greeks may rely upon Wonder Woman to serve as their champion, the Roman Pantheon takes possession of Captain Marvel and the two fight one another.
Meanwhile, the effects of Circe's magic spans across the globe resulting in geological upheaval. Heroes from various locales feel its effects including Superman, Starman, Zatanna, Firestorm, Aquamanand the Justice League.
X-O Manowar #13
Writer: Bob Layton
Artist: Mike Leeke, Tom Ryder (inker), Jorge Gonzalez (colorist)
Cover artist: Tom Ryder, Jorge Gonzalez (colorist)
Description
It's the finale to "The Seeds of Destruction" saga! Aric and Maka will fight to the death– on the moon! But without the aid of the X-O armor, what chance does Aric have against a killer with blood colder than space? One will fall and one will claim the prize: the seed of Shanhara!
New Comics This Week
Johnny
AGENTS OF SHIELD #7 CW2
BACK TO THE FUTURE #10
BLOODSHOT REBORN #15
CIVIL WAR II #3
DARK AND BLOODY #6
DESCENDER #13
DETECTIVE COMICS #936
FLASH #2
HAL JORDAN AND THE GREEN LANTERN CORPS REBIRTH #1
HOUSE OF PENANCE #4
KONG OF SKULL ISLAND #1
MIGHTY ZODIAC #4
MILLARWORLD ANNUAL 2016 #1
NEW SUPER MAN #1
NIGHTWING REBIRTH #1
NINJAK #17 CVR A LAROSA
POWER MAN AND IRON FIST #6 CW2
PROMETHEUS LIFE AND DEATH #2
STAR TREK ONGOING #59
VOLTRON LEGENDARY DEFENDER #1
WEB WARRIORS #9
WRATH OF THE ETERNAL WARRIOR #9
Brian
ALL NEW X-MEN #11
CIVIL WAR II #3
CIVIL WAR II AMAZING SPIDER-MAN #2
CIVIL WAR II CHOOSING SIDES #2
DETECTIVE COMICS #936
FLASH #2
GUARDIANS OF GALAXY #10
HAL JORDAN AND THE GREEN LANTERN CORPS REBIRTH #1
MIGHTY ZODIAC #4
NEW SUPER MAN #1
NIGHTWING REBIRTH #1
VOLTRON LEGENDARY DEFENDER #1
WONDER WOMAN #2
Contact Us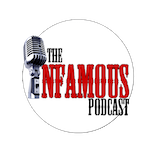 The Infamous Podcast can be found wherever podcasts are found on the Interwebs, feel free to subscribe and follow along on social media. And don't be shy about helping out the show with a 5 star review on iTunes to help us move up in the ratings.
@infamouspodcast
facebook/infamouspodcast
stitcher
iTunes
Google Play
contact@infamouspodcast.com
The music in this episodes is Pomade by Silent Partner. The Infamous Podcast is Johnny Pottorf and Brian Tudor, and is produced and edited by Brian Tudor.

Subscribe today!