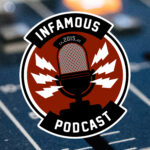 5 Covers… Again
It is the last week of 2016 and Johnny and Brian couldn't help but look back at comics one last time! They are happy to bring you the second edition of Cover Up! They also mourn the loss of Carrie Fisher and her mother Debbie Reynolds, share some Logan "news", and look at 2 more 2017 movie trailers! Happy New Year!
News Bites
R.I.P. Carrie Fisher/Debbie Reynolds
Blade Runner 2049 Trailer 
Hugh Jackman Responds To Deadpool In Logan Rumors
Alien: Covenant Trailer 
Favorite Covers of 2016
Johnny's Covers
Darth Vader #17 – Kaare Andrews
Future Quest #1 – Bill Sienkiewicz
Star Trek #58 – Tony Shasteen
Tarzan on the Planet of the Apes #1 – Duncan Fegredo
The Walking Dead #156 – Charlie Adlard & Dave Stewart
Brian's Covers
All-New X-Men #7 – Mark Bagley, Drew Hennessy, Nolan Woodard
Astonishing Ant-Man #11 – Julian Totino Tedesco
Descender #12 – Dustin Nguyen
Nightwing: Rebirth #1 – Javier Fernandez, Chris Sotomayor
Saga #34 – Fiona Staples
New Comics This Week
Johnny
ALIENS DEFIANCE #8
ALIENS VS PREDATOR LIFE AND DEATH #1
BTVS ADULT COLORING BOOK
CAPTAIN AMERICA STEVE ROGERS #8
CIVIL WAR II #8
DIVINITY III KOMANDAR BLOODSHOT
ENCHANTED TIKI ROOM #3
ENCHANTED TIKI ROOM #3 (OF 5) CHRISTOPHER ACTION FIGURE VAR
FLASH #13
FUTURE QUEST #8
GUIDE MARVEL UNIV AGENTS SHIELD SEASON 3 CARTER SEASON 2
HAL JORDAN AND THE GREEN LANTERN CORPS #11
IMAGE PLUS #9
MASK MOBILE ARMORED STRIKE KOMMAND #2
MOON GIRL AND DEVIL DINOSAUR #14
PREVIEWS
SAGA #41
SEVEN TO ETERNITY #4
STAR WARS #26
TARZAN ON THE PLANET OF THE APES #4
Brian
BATMAN BEYOND #3
CAPTAIN AMERICA STEVE ROGERS #8
CIVIL WAR II #8
DETECTIVE COMICS #947
EXTRAORDINARY X-MEN #17 IVX
GI JOE (2016) #1
HULK #1 NOW
IMAGE PLUS #9
INFAMOUS IRON MAN #3
MASK MOBILE ARMORED STRIKE KOMMAND #2
MIGHTY THOR #14
MOON GIRL AND DEVIL DINOSAUR #14
SAGA #41
SPIDER-MAN #11
STAR WARS #26
UNCANNY INHUMANS #17
X-MEN 92 #10
Contact Us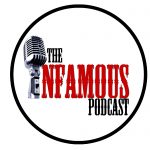 The Infamous Podcast can be found wherever podcasts are found on the Interwebs, feel free to subscribe and follow along on social media. And don't be shy about helping out the show with a 5 star review on iTunes to help us move up in the ratings.
@infamouspodcast
facebook/infamouspodcast
stitcher
iTunes
Google Play
contact@infamouspodcast.com
The music in this episodes is Pomade by Silent Partner. The Infamous Podcast is Johnny Pottorf and Brian Tudor, and is produced and edited by Brian Tudor.

Subscribe today!