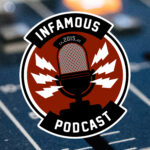 How Many Visions Does it Take to Screw in a Mind Stone?
This week on the podcast, Brian and Darryl are talking about the 2nd episode of Superman and Lois, the WandaVision season 1 (?) finale, and of course News Bites.
Episode Index
Intro: 0:11
Ad-Tier HBO Max: 2:56
Supes and LoLo Renewal: 7:58
Static Retcon: 13:40
F9 On the Move: 23:23
Superman and Lois Ep 2: 28:10
WandaVision Finale: 48:52
News Bites
HBO Max Is Developing a Lower-Priced, Ad-Supported Tier
'Superman & Lois' Renewed for Season 2 Ahead of Second Episode
DC Comics Retcon Sees Static Receive Powers During Black Lives Matter Protest
'F9' Shifts Gears, Delays Release One Month to June 2021
Superman and Lois (Season 1 Episode 2)
Title: "Heritage"
Directed by: Lee Toland Krieger
Written by: Todd Helbing
Release Date: March 2, 2021
Summary
Luthor searches Earth for Kryptonite. Clark takes Jordan to the Fortress of Solitude to learn about Krypton's history and meet the A.I. of Superman's father, Jor-El. Jonathan faces resistance from the football team. Lois attends the city council meeting, where she speaks out against Morgan Edge's plan for Smallville and faces backlash. Edge threatens to rescind his offer, which would result in hundreds of jobs lost. Superman and Luthor battle until Luthor reveals that his ship, outfitted with a bomb, will destroy the city; Superman pushes the ship out of Earth's orbit before it explodes. Tests at the Fortress reveal that Jordan's powers are not as strong as Clark's, which angers Jordan. The Kents attend a barbecue at Lana's home, where Lois argues with Kyle over Smallville's job issue. Luthor attacks Sam Lane's base and warns him that Superman will destroy this world, as he did to Luthor's. Superman intervenes and discovers this Luthor was an android. Lois quits her job at the Daily Planet over an article about Edge and joins the Smallville Gazette, while Clark allows Jordan to attend school. At his base, Luthor plans to build another ship and continue searching for Kryptonite. A flashback to Luthor's Earth reveals a battle against an evil Superman.
Cast
Tyler Hoechlin as Kal-El / Clark Kent / Superman
Elizabeth Tulloch as Lois Lane
Jordan Elsass as Jonathan Kent
Alex Garfin as Jordan Kent
Erik Valdez as Kyle Cushing
Inde Navarrette as Sarah Cushing
Wolé Parks as Captain Luthor
Adam Rayner as Morgan Edge
Dylan Walsh as Samuel Lane
Emmanuelle Chriqui as Lana Lang Cushing
WandaVision (Season 1 Episode 9)
Title: "The Series Finale"
Directed by: Matt Shakman
Written by: Jac Schaeffer
Release Date: March 5, 2021
Summary
Agatha attempts to take Wanda's chaos magic from her. The white Vision enters Westview and fights Wanda's new Vision, while Agatha releases the residents of Westview from Wanda's control. Angry, they turn on Wanda and demand she let them go. Wanda is overwhelmed and starts to open the barrier, causing the new Vision and the twins to start disintegrating. Hayward and other S.W.O.R.D. agents enter before Wanda seals the barrier again. Monica confronts "Pietro", who is a resident named Ralph Bohner, and releases him from Agatha's spell. She then helps the twins stop S.W.O.R.D. while the new Vision is able to restore the memories of the white Vision who decides to leave. Wanda tricks Agatha, casting a spell that takes away her magic and traps her in Westview as "Agnes". Wanda decides to give up her new family and says goodbye before collapsing the barrier. She then goes into hiding to learn about her powers.
In a mid-credits scene, Hayward gets arrested for tampering with evidence and Monica is informed by a Skrull that a friend of her mother's wants to meet. In a post-credits scene, Wanda is living in a remote cabin, with her astral form studying the Darkhold when she hears her sons calling for help.
Cast
Elizabeth Olsen
Paul Bettany
Debra Jo Rupp
Fred Melamed
Kathryn Hahn
Teyonah Parris
Kat Dennings
Randall Park
Infamous Shirts for Naked Bodies

…

You'll feel "shirty" when you buy our gear from the Flying Pork Apparel Co.
New Comics This Week – Sponsored by comiXology

Brian
BATMAN #106
CRIME SYNDICATE #1
INFINITE FRONTIER #0
RED HOOD: OUTLAW VOL. 4: UNSPOKEN TRUTHS
Contact Us
The Infamous Podcast can be found wherever podcasts are found on the Interwebs, feel free to subscribe and follow along on social media. And don't be shy about helping out the show with a 5-star review on Apple Podcasts to help us move up in the ratings.
@infamouspodcast
facebook/infamouspodcast
instagram/infamouspodcast
stitcher
Apple Podcasts
Spotify
Google Play
iHeart Radio
contact@infamouspodcast.com
Our theme music is 'Skate Beat' provided by Michael Henry, with additional music provided by Michael Henry. Find more at MeetMichaelHenry.com.
The Infamous Podcast is hosted by Brian Tudor and Darryl Jasper, is recorded in Cincinnati, Ohio. The show is produced and edited by Brian Tudor.



Subscribe today!